Momentum is gathering behind a Road Safety Markings Association (RSMA) initiative to facilitate its first UK road trial for 10 years; however time is tight to meet a planned July 2019 start date.
At the recent RSMA conference, chief executive Stu McInroy revealed the progress being made and reassured delegates that 'if we are not ready for July 2019 we will go in July 2020 - this will happen'.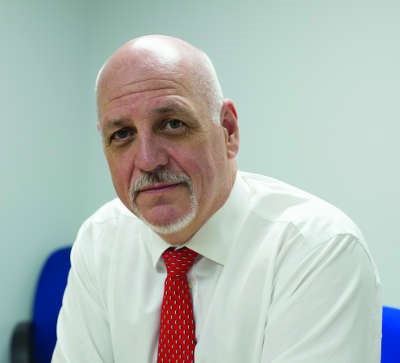 After initial talks with Highways England, which date back to early 2016, a site for the trial has been identified on the M65 eastbound between junctions 7 and 8, although Highways England has yet to give final written permission for the trials.
The site is a 2.1 mile stretch of motorway, north of Manchester, east of Preston and just to the north east of Blackburn.
The RSMA is hoping the site can be designated a certification site and so provide Department for Transport type approval. That would mean products tested on that section to BS EN 1824 standards and approved by a notified body can be used by Highways England.
'The intent is we hope to achieve P5, a million wheel overs, in year one, and P6 by end of year two, two million wheel overs,' Mr McInroy said, although he added that more testing was needed to confirm the necessary traffic levels within the margin for error.
The RSMA is hoping to secure costed bid proposals by January 2019 from The British Board of Agrément (BBA) and British Standards Institution (BSI) to be the notified body carrying out the testing. The RSMA would then 'step back', letting chosen testing suppliers be responsible for the contractual relationship between the product owners and the Tier One contractor responsible for that area.
Amey is currently set to take over the Area from April 2019, after winning a £325m 15-year Asset Delivery maintenance and response contract for the Area 10 region.
Mr McInroy said: 'At this point in time we are assuming there will be 80 road marking products and 10 stud products being trialled.
'We are going to lay them longitudinally to actually represent what is a more realistic trial rather than transverse which is what I believe has been done in the past. What that does enable us to do – as a general principle – the products will be laid in the manner of which they will be laid in the road.'
A meeting between RSMA and Highways England to confirm further details and progress towards securing written permission for the trials is expected shortly.
Highways understands that membership of EU has no bearing on membership of the European Committee for Standardization (CEN). For instance BSI has secured membership of CEN post-Brexit and so will still be a notified body capable of certifying to EN 1824 across the EU.
In a statement BSI said: 'The UK, through BSI, will continue to commit to the fundamental membership principles of CEN and CENELEC, meaning that all member countries of CEN and CENELEC have a consistent and coherent catalogue of national standards for industry, consumers and regulators.'