Tarmac has called on the Government to change the law to give highway workers the same level of protection from abuse as emergency workers.
New research commissioned by Tarmac reveals that despite highway workers delivering essential maintenance of roads – often at night – only 42% of the British public consider them to be key workers.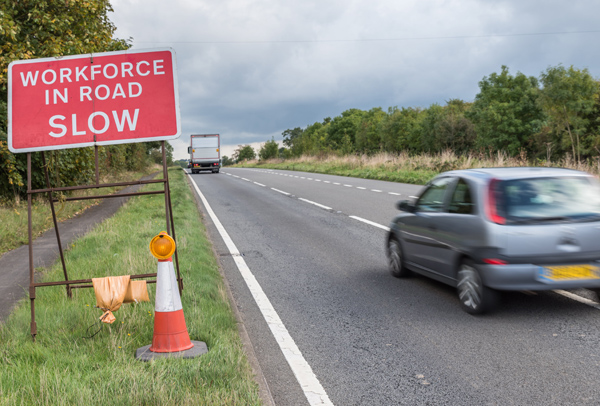 Half of all motorists polled believe drivers are less considerate towards those repairing and maintaining our roads than 10 years ago.
Tarmac described rates of abuse by members of the public towards highways workers as 'alarmingly high'.
Over 750 cases of aggression or verbal abuse and over 150 threats of violence or actual attacks with a weapon have occurred since 2017, and incidents are on the rise, it said
However, 83% of drivers say they have never seen an altercation between a roadworker and a member of the public.
Stamp it Out is an industry taskforce collaborating to protect roadworkers from abuse and wants to make it a specific criminal offence to assault highways workers.
Rachel Heaps, who is leading Tarmac's support for Stamp it Out, said: 'Our research reflects a long-term and underlying lack of respect for highways workers who help to keep Britain moving with a significant amount of activity taking place at night. Abuse and reckless driving is going unnoticed and it's a case of out of sight and out of mind.
'Everyone should feel safe at work and it's only right that we do everything to support the physical and mental wellbeing of highway teams who work round the clock to build and maintain our roads.'
She added: '2020 has rightly been a celebration of many other key workers' contributions to society and we must also recognise the outstanding efforts of the UK's unsung highways workers.'
A petition is online at petition.parliament.uk/petitions/548480.