Cheshire East Council has awarded a £600m contract to Ringway Jacobs to deliver highways services for up to 15 years.
Ringway Jacobs has been responsible for the council's highways services since 2011 and will continue work on the borough's 1,677 miles of roads, 1,100 miles of footways and 372 miles of cycleways.
It will also maintain bridges, street lighting, drainage and signage across the authority area.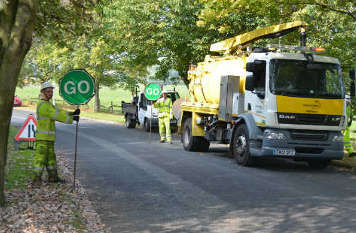 The council said in total these assets are worth at least £5bn.
The contract is monitored through a series of key performance indicators (KPIs), supported by regular audit checks.
Cllr Glen Williams, deputy cabinet member for environment, said: 'This new contract with Ringway Jacobs will better meet the needs of our residents and road users, whether it is gritting in the winter months or road repairs and resurfacing work during the better weather.'
Mike O'Neill, managing director of Ringway Jacobs, said: 'We look forward to building on our current relationship to deliver the very best outcomes for the residents and businesses in Cheshire East.'
The new contract will take effect from October 2018.