As the consultation on the Major Road Network (MRN) comes to an end (on Monday 19 March), Gary Healey of Turner & Townsend argues that it needs to be an integrator that aligns local, regional and national interests.
The major roads network provides an opportunity to establish a more collaborative, coordinated and consistent highways sector.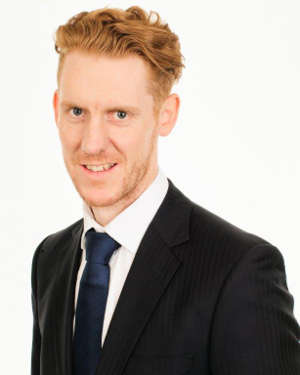 The proposed MRN for England is intended to drive economic growth through better and faster connectivity, tackling key pinch points on the network with targeted investment.
The challenge is to set up this new roads programme in a way that does not create conflict with existing priorities for both local authority networks and Highways England. To deliver its objective, the MRN cannot be simply a tier two strategic road network (SRN) – it needs to be an integrator, acting as a collaborative framework which aligns local, regional and national interests.
Doing so will not only be to the benefit of a series of major projects, but by setting up the MRN for success, we can build a better road sector defined by improved cost performance, increased contracting capacity, technical innovation and a better driver experience.
Governance – coordinating local and national need
The greatest opportunity with the MRN is to coordinate investment programmes across local and national networks. Organisationally, the MRN needs to be a forum which brings together interests across the sector.
Under the current proposals, local authorities will take primary control of the MRN – bidding to sub-regional transport bodies, where they exist, which in turn then put forward proposals to the secretary of state. While this vertical decision-making process is welcome in the sense that it will ensure that investment is locally-led, it needs to be supplemented by a forum which takes into account activity across other regions and on other parts of the network.
Doing so is essential to control costs and manage disruption to road users – ensuring that schemes and network operators aren't competing for materials and labour, and that the impact on journey times during construction are considered and effectively planned for.
Responsibility for setting up and curating this forum logically lies with the Department for Transport (DfT) and can build on the department's investment in existing industry models, most notably, the Transport Infrastructure Efficiency Strategy. TIES brings together parties from across the UK's major infrastructure programmes, including Crossrail, High Speed 2, Highways England, Transport for London and Network Rail with an emphasis on sharing information, data and expertise to improve performance. Taking this cross-industry model as its guide, the MRN should seek to replicate its objectives within the roads sector.
Make data king
This forum needs to be underpinned by a focus on data – creating a series of metrics through which to drive uniformity of cost, specification and delivery across the MRN network.
Doing so will address a huge challenge of inconsistency of expertise and capability within local authorities. Establishing a common data regime which crosses local authority and regional boundaries, as well as bridging the gap with Highways England, will enable us to benchmark proposals, undertake more precise cost-benefit analysis of new schemes, and minimise risk.
A capable and innovative supply chain
The visibility established through a common data regime will also support coordinated programme delivery to improve forward planning within the supply chain, ensuring that MRN investment does not end up competing with local authority or Highways England projects for resource.
The proposed alignment of the MRN funding period with the Road Investment Strategy (RIS) therefore makes sense. It will ensure that actual delivery and spend with the supply chain is carefully planned to avoid cost competition and the risk to delivery of either programme.
Set up well, the creation of a coordinated MRN and RIS programme can in fact create the opposite effect – driving confidence and clarity of pipeline in the sector. This will enables investment in additional resource, materials and methods that bring greater productivity – from research and development into new, more durable materials, to support for modular and offsite construction techniques.
Improving the driver experience
The final key opportunity for our sector through the MRN is to standardise expectations for customer experience across the network. In addition to the economic outcomes targeted by government, this must be considered as a major measure of success of the programme.
In this, we can learn from Highways England, which has placed significant emphasis on consistency of the driver experience. Adopting the RIS' assessment criteria around safety, comfort and reliability of journey times for the MRN – or shaping an adapted set of criteria through a cross-sector forum – is essential to ensure consistency across networks.
Identifying these outcomes will be essential to fully evaluate the success of the MRN, but also the ability of the wider industry to create a world class network, backed by a world class roads sector.
Gary Healey is a director at Turner & Townsend