Transport secretary Grant Shapps has announced that he is exploring the possibility of increasing the speed limit on motorways as drivers begin to switch to electric vehicles.
Mr Shapps also reportedly said he had concluded that any increased pollution can be offset by the higher uptake of low-emission cars.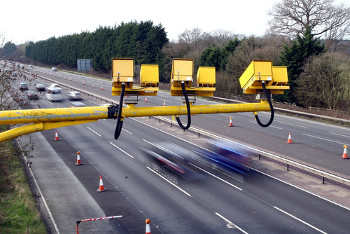 The Telegraph reports that speaking at the Conservative Party conference, Mr Shapps said when the issue was last reviewed in 2011 ministers decided against increasing the limits due to environmental concerns.
According to the newspaper, when attending a transport debate in Manchester, Mr Shapps said: 'On 80mph speed limits: I've been thinking about this issue and maybe even sought advice on the subject of late. I think there is an argument for looking at our speed limits, both in terms of higher speed limits and actually lower limits – 20mph outside of schools. When it was last looked at in 2011, reviewing the last submission to ministers on the subject, it was thought the carbon emission addition would be too great.'
'But since I am a driver of an electric car myself I got to thinking about whether that would still be the case. I think there is an argument that once you have increased the level of electrification and therefore decreased or entirely removed carbon, that you might look at those things again,' he concluded.