The South West peninsula's regional transport body has submitted a list of nine high-priority road improvement schemes for a share of £3.5bn government cash.
The list submitted by Peninsula Transport, the STB covering Somerset, Devon and Cornwall, comprises six schemes as part of the major road network (MRN) and three Large Local Major (LLM) schemes.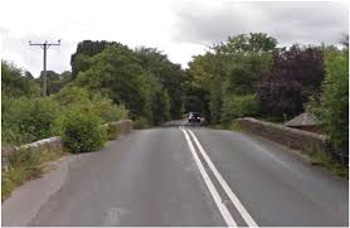 Under the two funding streams, local authorites via sub-national transport bodies will receive £3.5bn from the National Roads Fund 2020-25. All sub-national transport bodies were asked to submit a list of 10 priority schemes by the end of July
It follows a request from government in December 2018 for regions to agree their priorities for improving the Major Road Network (MRN), which comprises the country's busiest and most economically important local authority roads.
Peninsula Transport chair Cllr Geoff Brown said: 'The schemes we have put forward would, if funded, mean better and more reliable journeys for road users and help reduce congestion, speed up journey times and support new housing and jobs.'
He added: 'A further 12 MRN schemes are being developed for consideration in the next funding window (2025-2030).'
The MRN schemes were agreed by Peninsula Transport's board in July following an assessment process by consultants AECOM and are worth up to £254M, with £217M of funding being asked of the Department for Transport (DfT)
Peninsula Transport said shortlisted schemes were assessed against a range of national criteria as well as key objectives which focus on sustainable economic growth, improved quality of life and the environment.
Peninsula Transport MRN schemes
A382 Drumbridges to Newton Abbot (pictured) – Devon County Council
A374/A386/A3064Plymouth MRN Phase I – Plymouth City Council
A39 Atlantic highway (Camelford Bypass) – Cornwall Council
A39/A361 Roundswell to Bishop's Tawton – Devon County Council
A361 Glastonbury and Pilton pinch points – Somerset County Council
A379 Exeter Outer Ring Road – Devon County Council
Three £50m+ LLM schemes are worth up to £302m have also been submitted
Peninsula Transport LLM schemes
A38 Manadon Interchange
M5 J28 Cullompton
A39 Walton Ashcott Bypass
The schemes are supported by a 114 page Regional Evidence Base document which Peninsula Transport said 'sets out in details all the regional challenges and opportunities'.
Separately, the Western Gateway STB, which covers the area from Dorset to Gloucestershire, has submitted seven MRN and two LLM schemes and a regional evidence base:
Western Gateway MRN schemes
A4174 Ring road capacity improvements
A4174 MOD Roundabout improvements
A338 Wessex Fields Phase 2
A350 - M4 J17 Improvement
A350 Chippenham Bypass Improvements – Phases 4 & 5
A338 Southern Salisbury Improvements
A38 (Bristol Airport access improvements)
Western Gateway LLM schemes
M5 Junction 9 and A46 (Ashchurch)
A350 Melksham Bypass