Safety specialist Highway Care has launched a new line of crash cushions and end terminals, designed for urban, low-speed environments of under 80 km/h.
Protection is now available for roadside hazards such as road signs, trees and telephone and CCTV poles, while also lowering the risk of harm to motorcyclists, motorists and pedestrians.
The firm said powder coating options mean the safety and robustness of steel will not be compromised when the aesthetics of timber are required.
It said the Armadillo crash cushion is ideal for low speed and local roads to protect roadside hazards. A yellow, aluminium rounded covering is available to offer protection for areas where motorcyclists could be particularly vulnerable.
The City crash cushion is also for low speed and local road hazards, including short sign posts, with chamfered corners to prevent risk of harm to pedestrians.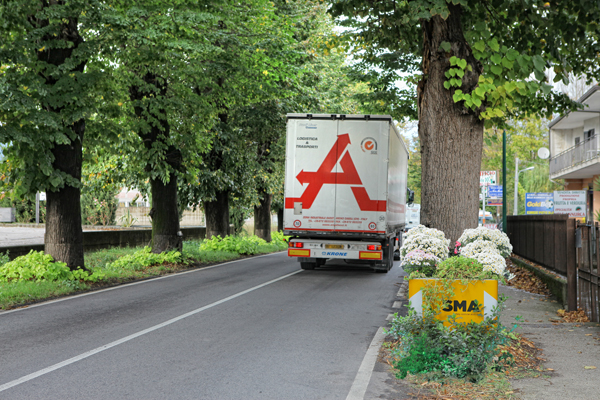 The Tree Crash Cushion (above) offers protection for motorists against trees and also has chamfered corners for safety of pedestrians. Panels are adjustable in length to suit varying widths of tree hazards.
The Janus Crash Cushion (below) can already be seen on some stretches of dual carriageways in Kent, protecting at speeds of 50 km/h and 80 km/h. It is a two-ended crash cushion, enabling the width of the road-side hazard to be completely protected.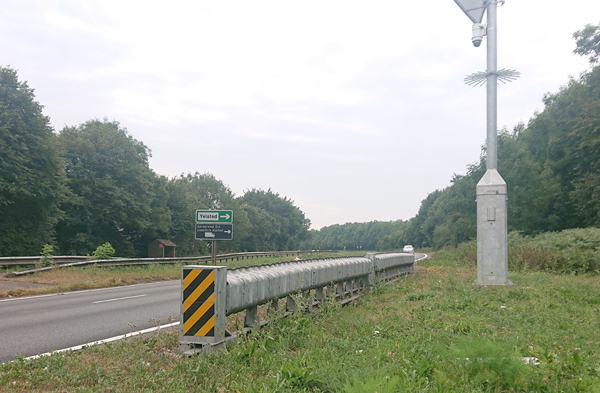 In addition, the Ermes P2 End Terminal is tested to speeds of up to 80 km/h and comes with a powder coated option that aims to create a seamless link with the Tertu TimberRail vehicle restraint system.
Highway Care said this feature provides a solution for designers and local authorities who want an aesthetic look of barrier with the safety features of steel in Areas of Outstanding Natural Beauty, National Parks and housing estates.