The lessons learned from the three years of the VENTURER driverless car project in south west England are the main topic of conversation in the latest Talking Transport podcast, along with a look ahead to the forthcoming ITS World Congress.
'From a technology perspective it is quite a challenge to put together an integrated system which consists of different components including sensors, the control system and in between the decision making,' explains Wolfgang Schuster, technical director at SNC Lavalin, as he talks about what the team has learned about creating a driverless car.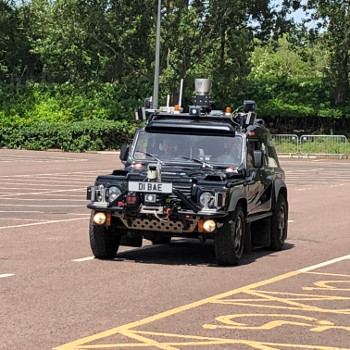 His project colleague, Professor Graham Parkhurst of the University of the West of England, talks about the human reaction to the technology, saying: 'You've got to consider the whole journey experience, from how you book it, how you access the transport and how it delivers the mobility part, but there's everything else that goes with it, available in a package that suits people's lives.'
Meanwhile Daniel O'Byrne of AXA explains the insurance implications of the technology saying that for the user: 'The best thing from a consumer perspective is that the status quo will be retained; there should be no difference to the way you purchase your insurance.'
Before these three experts give their insights into the project you'll hear from Didier Gorteman of ERTICO – ITS Europe about the ITS World Congress in Copenhagen, which takes place in September. He says that at the moment they are ahead of expectations with the number of registrations, and that it promises to be the biggest and the best congress he's ever been involved in. He talks about the exhibition, special guests and overall programme for the event.
This is the final Talking Transport before the summer break. It's back in late August as we look at the latest Highways and SMART Highways magazines and more about the forthcoming Congress.
Listen here: