Total Bitumen has celebrated major advances recently in its communications, plant and technology. Highways reports on the sustainable foundations that keep this giant's feet firmly on the ground while it helps take the whole sector forward.
Total Bitumen recently launched its new website in the UK, giving industry and the public the chance to see the full range of products, solutions and schemes that the company is involved in. Front and centre on the new site is a series of helpful videos outlining the six pillars that this international giant is built upon.
Spokesman Richard Ashton says: 'The new website refreshes our messages to the market, bringing clarity to our customers on our products and services. It highlights new technologies such as our Bitumen Online digital app for online bitumen orders and delivery tracking. It also introduces our Six Pillars of Communication.
'These are the six key challenges our customers tell us they face today in the fast changing markets they operate in. We have produced videos to communicate these challenges and how Total Bitumen can address these with our customers. Everything we do is linked to sustainability and these films demonstrate this ethos.'
Pillar 1 – Supply chain security
Total Bitumen is the UK's only integrated refiner, meaning it offers unmatched levels of materials traceability, from exploration to extraction and to refining, or as it likes to say, it controls the entire process 'from the rig to the road'.
This integrated model offers supply chain security and has been boosted by the opening of the company's Southern Bitumen Terminal on the Thames, which strengthens its capability in the South of England, securing its position as a national supply chain partner. This additional plant is allied with further recent investment in Total's refinery and speciality bitumen plant.
Pillar 2 – Skills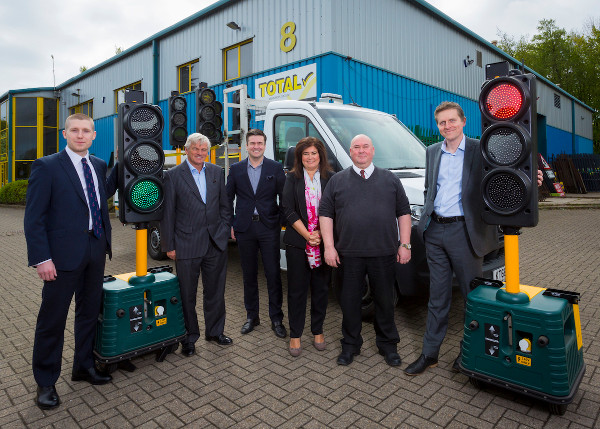 Total is helping lead the way in tackling the skills deficit in the highways sector. Not only does it invest in continued professional development for its own staff; it is committed to sharing knowledge.
Total and the French engineering university École des Ponts have worked together to develop an online learning platform otherwise known as a massive open online course (MOOC). The digital learning tool is available to all for free, enabling an open audience to acquire a basic understanding of the scientific, economic and technical fundamentals of bitumen and its applications, while also containing university-level content.
The title of the first MOOC, which already has more than 3,000 people signed up, is Mastering bitumen for better roads and innovative applications.
Total also offers its customers help with early contractor involvement, health and safety workshops and stakeholder engagement.
Pillar 3 – Health and safety
Total has received awards for its approach to health and safety. A particular innovation – an approach that Highways England has backed – is its 'stop card system', which illustrates how anyone can stop dangerous practices regardless of their role. Staff members can show the red card to any unsafe working practices as part of the culture of Total Bitumen. It also runs collaborative customer workshops and safety days.
Pillar 4 – Asset management
Total's Styrelf product out-performs various other PMBs in terms of ageing characteristics and resistance to cracking performance over a 25-year period. It also has reduced the risk of premature failure including rutting and cracking. Total also provides surface dressing binders that can prolong the life of a carriageway by restoring skid resistance and waterproofing the structure by sealing micro cracks.
Pillar 5 – Low working temperature
Introduced in 2009, the Total Eco Solutions programme offers businesses innovative solutions, which comply with market standards while offering the added benefit of better environment performance over the entire life-cycle. Over 90 products and services carry the eco label and as a whole Total Eco Solutions avoid the emission of 1.7 million tonnes of CO2 per annum, the amount emitted by 160,000 EU citizens in one year.
Among these products is the Azalt ECO2 range of penetration grade bitumen, specially designed for reduced temperature asphalts. The Styrelf ECO2 offers a polymer modified bitumen warm mix solution.
Total's warm mix products can be used without changing production processes and are compatible with the most commonly used asphalt design produced under EN specification. ECO2 bitumen reduces production and application temperature by 40c compared with conventional hot mix asphalt of the same range.
Azalt ECO2 can also reduce volatile organic compound emissions by 3% over the whole life cycle and 21% at the mixing plant.
It can also be used as a hot mix binder, providing improved workability, improved levels of compaction and resultant durability and the potential for greater use of recycled asphalt pavement. Total boasts that it can reduce energy consumption by 10% through the whole life cycle of the pavement and 30% at the mixing plant through temperature reduction.
Pillar 6 – Energy
Total is committed to trying to keep global warming below 2c in relation to pre-industrial levels by 2100 through innovations such as improving the carbon intensity of its production mix, renewable energies and energy efficiency. It is already making good ground in this area and is now the second largest global provider of solar energy.