The EU's target to halve road fatalities by 2020 now seems likely to be missed, with the UK currently making no major progress, road safety experts have said.
Citing a new report from the European Transport Safety Council (ETSC), safety campaigners at IAMRoadSmart pointed out that the number of road deaths in the previous four years has reduced by only 3%, a long way short of the 2020 target.
Only two countries (Greece and Estonia) seem likely to hit the target of reducing road deaths by 50% by 2020, compared to 2010 levels.
The ESTC report estimated that 25,250 lives were lost on EU roads in 2017, amounting to a 2% reduction from 2016 statistics.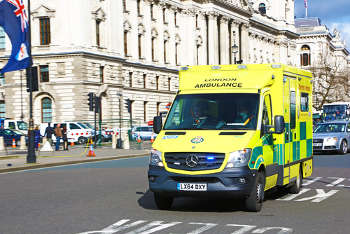 This report prompted IAMRoadSmart to warn that past progress such as the 54% drop in fatalities since 2001 could be 'undone' and 'to call once again for road safety targets, and a partnership approach to drive home the safety message to a new generation of road users who are hooked on smartphones and social media'.
The ETSC report states that the UK has gone from 1,905 killed on roads in 2010 to 1,854 in 2014 to an estimated 1,783 in 2017 – a fall of 6.4% over the four years, ranking the UK as one of the least progressive countries in the EU on reducing road deaths since 2010.
Neil Greig, IAMRoadSmart director of policy and research, said: 'The Safe System is firmly established in the UK but it does need to be backed up by road safety targets.
'The Government's own capacity review found that the lack of targets has led to the perception that road safety is not as high a priority as it could be.'
The review, published last month, found that 'the absence of defined national road safety ambition in a measurable safety performance framework is setting back effort'.
Within the the UK, Scotland has already met its 2020 road safety targets with the help of average speed cameras.
IAMRoadSmart pointed out that since 2015 Estonia, which achieved a 32% reduction in road fatalities between 2016-17, has been promoting a 'Vision Zero' approach and shared responsibility among stakeholders. Local authorities are increasingly involved in road safety management.
It said that a combination of road safety measures, including traffic law enforcement, high-risk site treatment, road network safety analysis and public safety campaigns are at the core of Estonia's recent road safety policy.
According to Witter Towbars, between 2011-2015:
The West Midlands had the highest number of road casualties in the UK (37,153)
The Thames Valley (36,778) and West Yorkshire (36,597) had the second and third highest recorded road casualties
The South of the UK accounted for the vast majority of accidents in the UK
Dumfries & Galloway in Scotland had the fewest casualties
The City of London had the second lowest number of casualties