At school I had an English teacher who was a cultured, intelligent, popular person… and a self-confessed train spotter. When I asked him what the attraction was, he said: 'When it comes to steam engines, all I can say is you had to be there.'
Will people feel the same way about petrol and diesel cars one day? It's very likely.
From the great gas guzzlers of the booming 1950s America to the E-type Jaguar of the 1960s; to the ludicrously glam Pontiac Firebird – the kind of car you expect devils to drive around hell – and its polar opposite the Reliant Robin, which was bound to induce the 1970s paranoid style (of driving) in anyone, and on to the ultra-ostentatious Ferrari F-40 of the 1980s, the internal combustion engine has both shaped and been shaped by culture and fashion and become synonymous with moods, times and some of our most popular fictional characters. Can you imagine Bond, Batman or even Dick Van Dyke without their famous vehicular companions?
For close to a century now, the car has been a part of the cultural life of our world.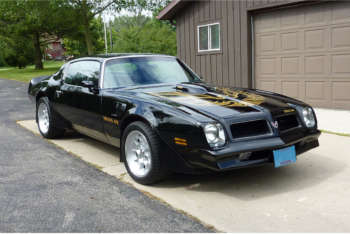 The Government's announcements on the end of diesel and petrol cars by 2040 and potential penalties for the most polluting vehicles in locations across the country by 2020, was wholly expected. Some are already saying it heralds the end of the internal combustion engine in this country. That may be the case, but it will not end the car or the culture that it made it so great.
The Government has said for some time that it wants nearly all cars and vans to be zero emission by 2050. We know that something has to be done about our air pollution levels, as a result of EU law if nothing else. The Government is required to bring it back within legal limits as soon as possible and so there was always going to have to be some action against the most polluting cars.
So how will the life of the driver change if we go zero emission? Perhaps some romance will be lost. Sure, they can put the noise of a petrol engine into an electric car for effect, but it's unlikely it will ever hum and growl with that same, almost feral power. However let's not forget, the history of electric cars was actually interrupted by the internal combustion engine. Electric cars held all land-speed records until 1900 and in 1903 the world's first speeding ticket was issued to the driver of an electric car hybrid.
The underlying culture of the car will not be effected by zero emissions. The car was always about freedom and independence and in fact the recent announcements may herald a return to that principle.
The steam engine, its plume of smoke flying up above the cutting of the track, is an engineering wonder, but it is also something protected by specific time and space. A moment associated with a lost sepia world. The internal combustion engine of the car, while adaptable, versatile and ever-exciting, is a victim of its own success and survival.
It is the congestion in urban areas that has led to pollution and in part to undermining the principle of car travel, the idea of the freedom of the 'open road'. The roads these days are much less open than before.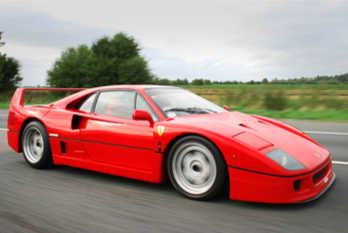 What we must embrace is a recognition that driving is changing, but not ending. We must start with a proper recognition, easy to accept just by looking out the window, that road vehicles are still the dominant form of transport and freight. In the 2016 National Travel Survey, the DfT reported that car trips either as a driver or a passenger made up 62% of all travel. Thus ministerial briefings about a potential scrappage scheme for diesel cars are welcome.
Just to recap, in 2001 the then chancellor Gordon Brown introduced a fuel duty tax break on diesel on the basis that the fuel produces lower CO2 emissions than petrol. The number of diesel vehicles on the country's roads more than doubled subsequently. Unfortunately, it's now recognised that diesel vehicles contribute significantly to toxic NO2 air pollution, which is linked to around 40,000 premature deaths annually; despite this the tax breaks have largely remained in place until now.
Drivers have poured money into the Treasury coffers over decades and received nothing like the necessary, let alone equivalent, cash in return to support proper road maintenance. The Government must show due consideration to drivers, particularly to small business owners, and install a proper scrappage or compensation scheme to help the nation's fleet transition.
The Government must also set about providing the infrastructure to allow electric cars to be viable across the country and it should maintain investment in research and development to help lower the cost and improve the range of electric vehicles to ensure they are accessible to all. Also as a side point, it would do well to 'green' the actual production of electricity away from fossil fuels.
Once councils can present to residents the security of a joined up functioning charging network, an open, transparent system of penalties for polluting cars might not seem so painful - especially when combined with fair compensation for those trying to trade in such vehicles.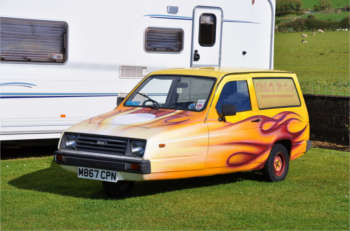 And once more is done to tackle urban congestion, with some moves involving traffic lights and road designs mooted by ministers, drivers will have more control of journey times.
If urban charging systems are imposed, like the single charge outlined in the 
London mayor's draft transport strategy,
 there could be an opportunity for drivers to work out how to save themselves money not just end up paying more.
In short any move towards penalties, road charging and zero emissions, should be accompanied by giving more support and indeed more control to drivers.
The freedom of the car is being transformed into the freedom of wider choice, of mobility as a service. However, while we move to this next stage in the transport journey, drivers and car manufacturers should be given the respect they deserve and that UK plc needs them to be shown.
The 20th century was a century of war, oil and cars. This century looks set to be one based around data, computing algorithms and sustainable energy.
However when your home computer keeps nagging you about your keep fit regime, when your children won't put down their virtual reality headsets and talk about their day and when your partner can't get reception on the moon for your hologram video call, you may still feel what they felt all those years ago – the desire to get out of the house and go for a drive.
Dominic Browne, Editor, Highways magazine