Article

Huge fine after M25 surveyor death
22/03/2012
Costain has been fined £250,000 for safety failings after a surveyor was killed by a reversing lorry during work to widen the M25 near Dartford.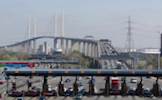 Firms wanted for £75m M25 works
02/10/2012
Firms are being invited to bid for a £75m civils framework as part of major improvement works on the M25 including a revamp of the Dartford River Crossing toll plaza.

Start date for £321m M25 upgrade
07/01/2013
Balfour Beatty and Skanska have been awarded a £321m design and construction contract to upgrade sections of the M25 for the Highways Agency.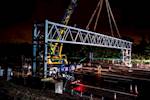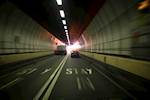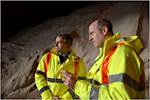 M25 works progressing well
27/12/2013
Schemes to upgrade the northern and southern sections of the M25 are progressing well with sections of 'smart motorway' set to go live from spring 2014.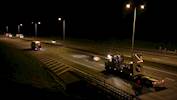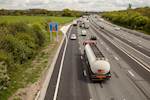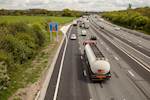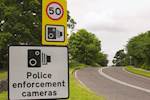 Motorist clocked speeding at 149mph on M25
28/05/2014
A motorist on the M25 at Swanley was clocked speeding at 149mph – the highest speed recorded by a speed camera in England and Wales between April 2013 and May 2014.

Osborne goes pink
05/06/2014
Osborne, one of the UK's leading construction companies, has undergone a rebrand.


Lorry fire causes M25 delays
22/08/2014
A lorry fire caused a section of the M25 in Essex to be closed yesterday (Thursday 21 August) after causing damage to the road surface.

Osborne completes waterproofing work
15/09/2014
Osborne recently completed emergency waterproofing repairs to the M25 Woldingham Rail Bridge in Oxted, near to junction 6 of the M25 in Surrey, in a single overnight lane closure.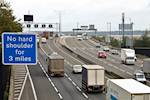 HA apologises for M25 failings
29/01/2015
The Highways Agency has apologised for a series of failings after a section of the M25 in Surrey collapsed causing huge delays for motorists in November last year.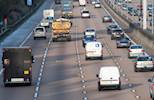 Study into performance of M25 launched by DfT
03/03/2016
A new study that will look at ways to improve the performance of the transport network between junctions 10 and 16 of the M25 has been launched by the Department for Transport (DfT).

Plans for M25 "smart junctions"
12/04/2016
A series of "smart" junctions are set to be introduced in a bid to cut congestion on the M25, according to reports.