In the lavish main hall of One Great George Street, home of the Institution of Civil Engineers (ICE), Amey celebrated the centenary of Sir Owen Williams' engineering practice, which was bought by the company in 2006.
Sir Owen (pictured right) is one of the legends of British civil engineering and created some of our most iconic 20th century structures including the old Spaghetti Junction (original designs below), much of the early motorways, the old Wembley stadium, and...bizarrely, Walls ice cream.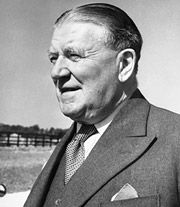 Andy Milner, chief executive officer of Amey, introduced the evening with a celebration of the spirit of innovation and collaboration Sir Owen established in his practice, which Amey has tried to retain.
'We have kept the innovative and positive spirit. It is truly astonishing when you look back at Owen Williams' work - he was a true engineering entrepreneur and innovator, who saw not only new engineering ideas but the markets they could exist in,' he told the large crowd.
Among his memorable buildings are the Dorchester Hotel and the futuristic 1930s art deco Daily Express buildings in Fleet Street in London and Manchester.
As one of the great early innovators in concrete, he spent World War One working on experimental projects for the Admiralty including the use of concrete in ship building - steel being rare during the conflict - and flying boats.
After the war Sir Owen set up his company in 1919 and became involved in the British Empire Exhibition at Wembley, which helped gain him a Knighthood at just 34, as well as designing the old Wembley Stadium.
He went on to secure bridge design commissions from what is now the Department for Transport, and became a central figure in the nation's highways.
Post second world war, his focus went firmly onto transport. He won the job for the M1 motorway (some say in interesting circumstances) and Sir Owen Williams and partners was responsible for a significant proportion of the first 1,000 miles of motorway in UK including working on 131 bridges and 93 culverts to a tight budget in just 19 months.
Mr Milner said: 'He grasped the public sector brief and what was needed, standardised, repeatable designs.'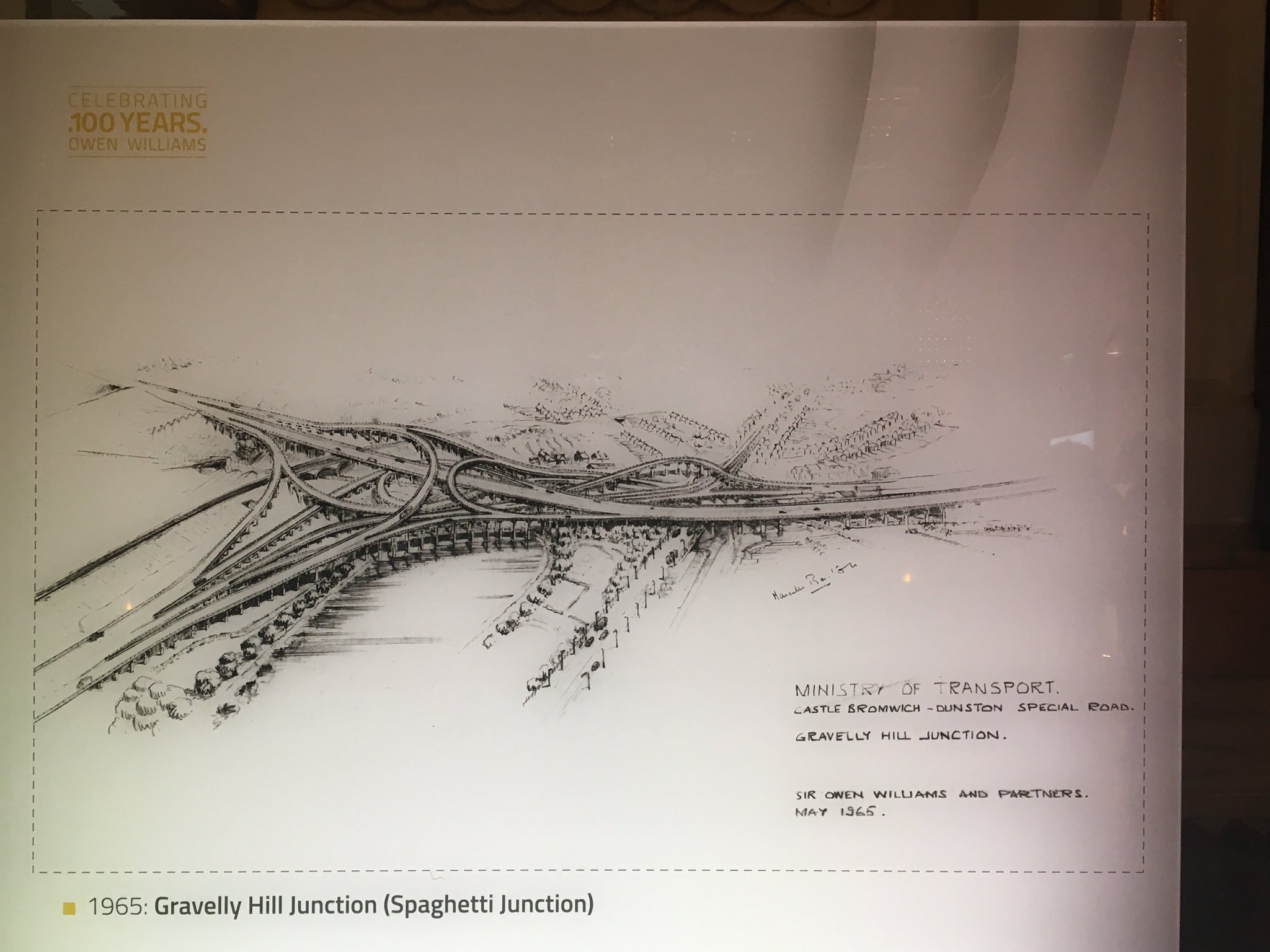 The Amey boss concluded his speech by saying that the company should focus 'more than ever on the legacy of Sir Owen Williams' in terms of innovation and collaboration, as the company approaches it own centenary next year.
Then Sir Owen's grandson Richard Williams (pictured below), former chief executive of the Owen Williams Group until the Amey acquisition, was invited to say a few words and focused on some of the more unusual projects the master had worked on.
These included Walls asking him to consider the problem of what to do in summer when - at the time - fewer people bought sausages. He suggested taking the pig fat from sausages, emulsifying it, freezing it and squeezing it through a nozzle to make ice cream.
He never even charged them for this idea which made Walls the family name in ice cream.
In a parting comment as he looked to the future, Mr Williams told the audience he saw the challenge in infrastructure over the next 10 years to be one of public communication through all mediums to secure backing for schemes.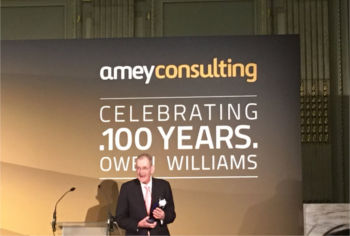 'It will be about us convincing the public we can build these projects. We will have to convince people through media that these projects are necessary.'
There followed a panel debate about the future of engineering featuring:
Nicola Hindle – Managing Director, Consulting and Rail, Amey
Blessing Danha – ICE Council member & KPMG
Neil Rawlinson – MTC (Manufacturing Technology Centre) Director, formerly of Aerospace & Rolls-Royce
Susan Scurlock – CEO and Founder of Primary Engineer – who have created an engineering curriculum that spans Early Years, Primary, Secondary and Further Education institutions.
The panel covered issues such as what will tomorrow's engineer look like, how data will be at the core of the industry going forward and how to widen our diversity.
Interestingly and perhaps sadly, one of the main themes running through the debate was a suggestion that the days of the visionary engineer like Sir Owen could be on the way out.
A more multi-partner, data-based market, with standardised-production, focused on maximising multiple social, environmental and community-based issues is coming to the fore, the panel members said, rather than one focused on blazing a trail in pure engineering innovation.
People like Thomas Alexander Heatherwick were mentioned as modern examples of visionaries but the suggestion was the market is changing and a 34-year old being knighted for striking, auteur-like engineering visions would be a unlikely sight today.
After all, how many Spaghetti Junctions would get built now?
Still, if the market for the great British tradition of brilliant madness is broken, it matters not to the legacy of Sir Owen. After all, they broke his mould as soon as he was born.