Essex County Council will begin work to dismantle a flyover in Chelmsford city centre on Monday.
The council decided in September 2019 to close the Army and Navy Flyover permanently after an engineering report revealed new defects in its concrete foundations.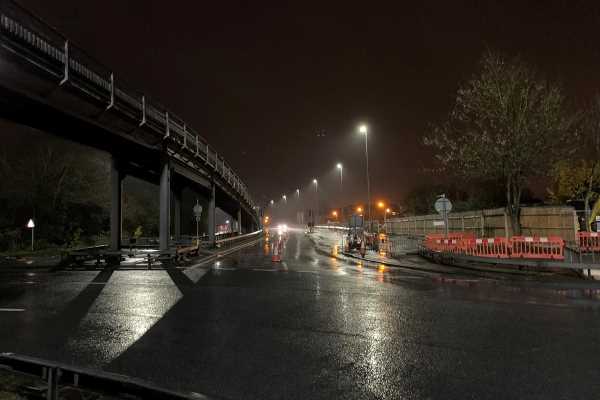 Preliminary works were carried out in November and main works to remove the flyover structure are set to begin on 10 February. These works are due for completion in April 2020.
The steel structure will be removed section by section and transported away for dismantling and recycling. Due to the heavy equipment needed to carry out the works, temporary lane restrictions and road closures will be in place at various stages.
The council said the majority of the works to dismantle and remove the flyover will take place overnight, from Monday to Friday between 9.30pm and 5.30am to minimise travel disruption.
Some work will take place on two Sundays during the daytime in March when the concrete flyover ramps will be broken up and removed.
The works will mainly require overnight lane restrictions on the roundabout approaches and exits with a number of full road closures during overnight works.
Kevin Bentley, deputy leader of Essex County Council and cabinet member for Infrastructure, said: 'The Army and Navy flyover has been a well-known feature of the Chelmsford skyline for 40 years and its removal will be a historic milestone for the city.'
The council said it is continuing to develop a long-term solution for the junction and close to completing a Strategic Outline Business Case in order to accessing Department for Transport funding for the scheme.
Cllr Bentley added: 'The Army and Navy is a crucial gateway to Chelmsford. We understand people want a solution as quickly as possible and steps are being taken to speed things up wherever we can, however we must also follow Government processes and ensure we achieve the best scheme for Chelmsford.'