Breedon has entered into a conditional agreement to acquire Belfast-based construction materials business Lagan Group for £455m.
It said the combination of the two companies will create a leading independent construction materials group in the UK and Ireland.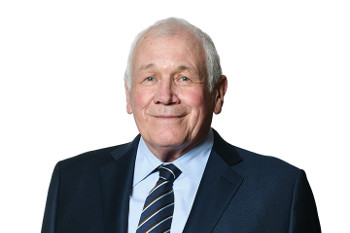 Breedon's executive chairman, Peter Tom CBE (pictured), said: 'Over the last eight years we have pursued a successful buy-and-build strategy which has established Breedon as the largest independent construction materials business in the UK and the acquisition of Lagan is another strategic step for us.
'We believe it has the potential to add significantly to the Group's performance and prospects and we are looking forward to working with our new colleagues to deliver further value for our investors.'
Kevin Lagan, chairman of Lagan Group, said: 'I'd like to thank our committed and passionate staff for the role they have played in the growth of Lagan Group and I wish them every success as they enter an exciting new chapter with Breedon, who I am confident will build on that success, supporting the development of the business in the years ahead.'
In the year ending 31 December 2017, Lagan generated revenues of £249m and earnings of £46m.
Breedon will finance the purchase with a combination of a new £150m term loan, a new £350m revolving credit facility, which replaces Breedon's existing £300m revolving facility, and a £170m equity placing.
Following the acquisition, Breedon Group plc will operate two cement plants, around 70 quarries, 40 asphalt plants, 200 ready-mixed concrete and mortar plants, nine concrete and clay products plants, four contract surfacing businesses, six import/export terminals and two slate production facilities.
It will employ nearly 3,000 people and have around 870 million tonnes of mineral reserves and resources.