The Government has announced a 12-month delay to VAT reforms that would see a domestic reverse charge applied for construction services.
HM Revenue and Customs (HMRC) published a briefing paper setting out the delay until 1 October 2020.
The reverse charge means the UK customer who get supplies of construction services must account for the VAT due on these supplies on their VAT return, rather than the UK supplier.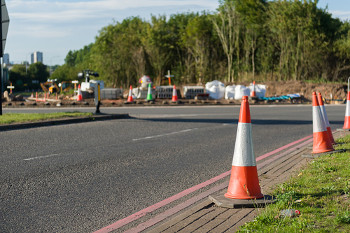 HMRC has said this removes the scope for fraudsters to steal the VAT.
It said there has been a long lead-in time ahead of the measure coming into force to allow for potential cash-flow and administrative impacts the change could have on businesses.
However, industry representatives had raised concerns that some businesses in the construction sector are not ready to implement the change, which was due on 1 October 2019.
HMRC Officials said: 'To help these businesses and give them more time to prepare, the introduction of the reverse charge has been delayed for a period of 12 months until 1 October 2020. This will also avoid the changes coinciding with Brexit.'
HMRC said it remains committed to the introduction of the reverse charge.
In the intervening year, the Government will focus additional resource on identifying and tackling existing perpetrators of the fraud and will also work closely with the sector to raise awareness and provide additional guidance.
HRMC said it recognises that some businesses will have already changed their invoices to meet the needs of the reverse charge and cannot easily change them back in time.
'Where genuine errors have occurred, HMRC will take into account the fact that the implementation date has changed.' it said.