The Chartered Institution of Highways and Transportation (CIHT) has named Martin Tugwell as its new elected President for 2019/20.
Mr Tugwell is director of the sub-national transport body, England's Economic Heartland and is a well-known and popular figure in the transport sector.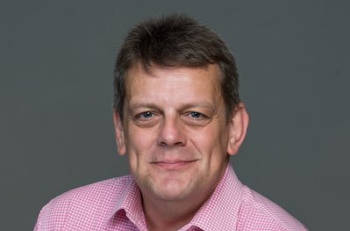 He was once described by Transport Network as the person at conferences most likely to ask a question about the future, and the theme of his presidency - Shaping Tomorrow Today - did not disapoint.
He was welcomed into the year-long presidential role this month at an inauguration event attended by industry leaders at CIHT's Britannia Walk offices in London last week.
'It is an honour to become President of the Institution and I am looking forward to advocating the work of CIHT. Our work as a sector in designing and delivering transport infrastructure and services allows us to resolve problems and provide capacity for growth,' he said.
'By improving connectivity, through investing in the ability to travel and communicate we can create opportunities for all. Through this we work at the very heart of society and help to shape people's futures.
'Our key priorities over the next year include ensuring that CIHT are at the forefront of the debate about the future of our transport systems.
'There are 3 key issues that we plan on exploring:
Making the case for investment in infrastructure and services
Championing the need for a more diverse and inclusive profession
Harnessing the power of vision-led scenario planning to accelerate infrastructure delivery.'
He is also committed to making the sector appealing to younger people and retaining talent throughout the career journey.
Mr Tugwell is a Chartered Engineer and has been involved in CIHT for 30 years, having served as CIHT Vice President, a Trustee, a past chair the Institution's Learned Society and Technical Board and as a member of CIHT's Council. He a Fellow of CIHT and a Member of the Institution of Civil Engineers.