The Chartered Institution of Highways and Transportation (CIHT) has called for sweeping reforms to local roads management and funding, underpinned by a £15bn, 10-year cash pot.
CIHT also suggested it would support road user charging, stating it sees pricing as an 'opportunities for road pricing to address congestion, reduce carbon and provide a potential funding source'.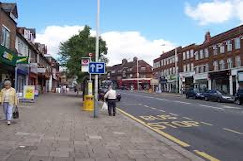 CIHT added that it 'sees a clear link' between road pricing and how its vision could be delivered.
Its plan for a £15bn cash boost would be in addition to the current annual capital and revenue settlement for local authorities including the extra £2.5bn 'pothole fund' announced in the Budget.
The extra cash is in line with investment requests from the Asphalt Industry Alliance and could wipe out the £11.14bn local roads backlog in England and Wales.
CIHT said the extra funding should be linked to inflation and released on a 'TOTEX' basis - which would remove the public sector restrictions on capital and revenue spending.
In terms of managing roads, CIHT also called for a move 'to a clear expression by practitioners, policymakers, and local politicians of the purpose' of the network by moving to new categorisations.
These would not replace the numbering of A, B, C and unclassified roads but rather introduce terminology based around use and placemaking ideas.
Roads for sustainable and active transport - Roads that promote active, inclusive, and healthy lives and allocate space accordingly.
Roads for places - Roads in the centres of cities, towns, and villages with a complex mix of uses.
Roads for access - They will have a mix of transport modes that need to be reflected in the way they are managed and maintained. Although vehicular use will likely be dominant, they should safely support sustainable modes of transport by providing public transport and (where appropriate) footways and cycleways.
Roads for distribution - These are the arteries of economic activity where vehicular use is prevalent. A focus on these routes will include durable carriageways, resilience, and technology to reduce congestion. The needs of non-vehicular road users will need to be carefully addressed, particularly regarding road safety.
The report 'Improving Local Highways: The Route to a Better Future' outlines a four-point strategy for the local highways network (LHN) over the next 10 years.
These areas are:
Create a new focus
Commit to establishing an inflation-linked local highways fund
Create a better understanding of the asset through improved data
Establish new sources of funding to support the local highways fund
Sue Percy CBE, chief executive, CIHT said: 'Despite the efforts of central and local government, the LHN is not in a good state and not up to the job of supporting the country's ambitions for the future.
'Without a new strategy, the LHN cannot help businesses to increase productivity, realise their economic opportunities and deliver what the nation needs for a sustainable future.
'CIHT believe that through the recommendations outlined in 'Improving Local Highways', we can show how the highway network will support the delivery of a carbon-neutral system, create sustainable, green, resilient, and accessible places, make transport healthier, and help the economy grow.'
The strategy
Section 1
Under 'creating a new focus', the CIHT said the government should: 'Establish an improved system of monitoring that (a) gives clarity on how the LHN [local highways network] is performing and (b) includes comparisons of efficiency, effectiveness, and innovation in delivery.'
It also called for a review of all relevant regulations and legislation after a CIHT survey found 57% of the respondents said the 1980 Highways Act was 'no longer fit for purpose'.
Making reference to the role of the Office of Rail and Road in monitoring Highways England, CIHT suggested there should be an appropriate mechanism 'by which the outcomes of the LHN in England are effectively monitored'.
CIHT stopped short of calling for a regulatory function that would have the powers to enforce law and compliance, and highlighted that the monitoring system would 'gather information on performance; however, it does not act on this information'.
It would also have a role in fostering more collaboration and benchmarking the performance of authorities.
The report also called for reforms to the Incentive Fund, which uses a self-assessment process to allocate money from a single pot giving more cash to better performing councils.
CIHT suggested collaboration and innovation should play a greater role in the system: 'If a connection exists between funding and the reward or incentivisation of authorities to innovate, then the value of this could be integrated and shared across authorities.'
Section 2
The CIHT recommends that government: 'Allocate an initial £7.5bn from the fund for the first five years, distributed to local authorities on a yearly increasing basis as a new national asset conditions dataset is introduced
'Allocate a further £7.5bn from the fund for the second five-year period, with distribution taking account of local authority performance, asset conditions, road function and increasing length.'
Section 3
CIHT called on the Government to create 'an up-to-date database of national condition information for all key highway assets'.
'Update techniques for collecting data using the latest technology. Develop a standard measure to calculate the required funding based on common standards of serviceability from a customer perspective.'
In a CIHT survey, 96% of respondents wanted to see a standard approach to calculating the highway maintenance backlog, and 93% said a standardised way to collect condition data for all assets is needed.
This recommendation is similar to calls in the influential 'A Major Road Network for England' report by the Rees Jeffreys Road Fund, which also suggested a performance specification should be developed for major local roads.
The DfT is currently working on better ways to assess the condition of the local network and is likely to consider a move to flexible and modern forms of monitoring rather than the SCANNER test, which does not work on unclassified roads or built-up urban areas as it has to reach 20km an hour to function.
Section 4
'Improve the efficiency of how funding is allocated to local highway authorities by reducing the number of complicated funding mechanisms and bidding processes,' CIHT said.
This has been a longstanding complaint in the sector, with a range of bodies all decrying the many different, often competitive, funding streams available to local highway authorities.
CIHT also states: 'Government should identify and develop alternative and additional sources of revenue to finance the future funding of local highways, including moves to where utilities pay the real cost of reinstatement. CIHT sees opportunities for road pricing to address congestion, reduce carbon and provide a potential funding source.'
On the issue of reinstatements, which are a major cause of road network deterioration, the CIHT highlights that over 200 bodies, including numerous uncoordinated utility companies, have rights to dig up roads to access water, power, and telecoms infrastructure.
CIHT is one of the largest professional bodies in transport and roads and has more than 14,000 members worldwide.