Carol Geddes is an operations manager in the transportation team at engineering, environment and design consultancy Sweco UK, based in Edinburgh. In this article she discusses how to achieve a better gender balance in engineering.
When I left school at 16 I had a very stereotypical view of the engineering industry. The male-dominated nature of the teaching of STEM subjects didn't help, but the fact that job prospects for women in engineering simply weren't discussed was the biggest factor.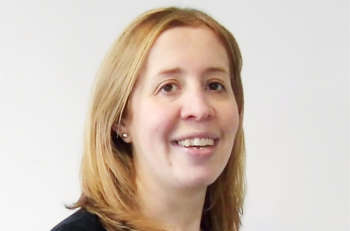 With little information available, my decision to go into engineering was based on my love for maths and science and my own careers research. And, despite knowing that engineering was for me, my journey into the industry wasn't straightforward. It took more exposure to the industry, via a year of studying for a HNC in electrical engineering, for me to discover how broad the career options were and that civils was where I wanted to focus.
At university I was still one of only four women out of 40 on my course and when I took up my first job after graduating in 2001, there were just a few women in the office.
Any one of those factors alone could have been a big turn off and I fear that over the years the industry will have lost a lot of potential talent as a result.
If I've learned anything from my entry into the industry it's that we have to communicate the diversity of opportunity that engineering offers to as young a generation as possible. If we don't get that across, we will lose hearts and minds early on.
Of course, a lot has changed since I was a student, largely due to the huge volume of promotional activity – especially at school and university level – designed to inspire young women to choose a career in engineering. I see this first-hand, not only working for a business with a female global CEO, but also in the increasing number of prospective female engineers I meet while representing Sweco at university events.
Sweco's own intake of female engineers increased to 40% in 2017, up from just 11% in 2015. We're continuing to encourage more females to apply for a range of opportunities in our business and are proud to now have 80 STEM ambassadors.
Clients, particularly in the highways sector, are also doing their bit by mandating that suppliers have proactive diversity policies in place and are engaging with STEM outreach initiatives, as part of the tendering process - all of which is effective.
What we need more of is to accompany initiatives which are designed to boost engagement with STEM subjects, with efforts to showcase strong female role models in a variety of engineering jobs.
While working on prominent highways schemes from the M80 to the Queensferry Crossing, I've worked alongside environmental analysts, geologists, and project managers. If we can show young girls the wide range of career options open to them, we have a much better chance of maintaining their interest throughout their studies and into employment.