Suppliers and local authorities are voicing concerns over procurement practices at a Welsh Assembly inquiry into the state of the devolved nation's roads.
The Civil Engineering Contractors Association (CECA) Wales chair, Ed Evans, told the inquiry that the current drive for lowest price tenders has 'accelerated along with an increase in "open tenders"'.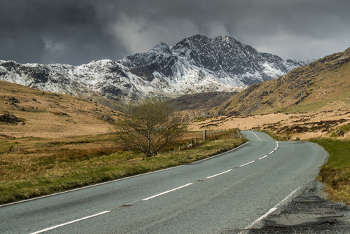 'This allows an unlimited number of suppliers to bid, rather than a restricted process which involves pre-qualification followed by tendering to a smaller number of "pre-qualified" suppliers,' he said.
'It creates a free-for-all and increases bidding costs whilst reducing the odds of winning work. In a sector which has so many variables and risks … lowest price tendering, apart from very simple and straightforward projects, rarely produces good value for money.'
Stuart Davies, chair of the County Surveyors' Society (CSS) Wales, told Highways that the organisation appreciates the importance of clients having a clear understanding of tender processes' impact on suppliers. He said: 'Frameworks have been established by a number of local authorities and public sector bodies to try to reduce the open tender "lottery" which can lead to multiple tenders with the associated costs.
'There is a difficult balance to achieve between maintaining workload for established quality contractors whilst also trying to encourage new and developing contractors into the sector. It is imperative that procurement approaches do not lead to a deterioration in quality and excessive cost burdens for suppliers. The challenge for the industry is to maintain a strong, competitive contractor network which provides best value in terms of cost and quality.'
He said CSS Wales and CECA frequently discussed procurement.
In his inquiry evidence, Mr Davies said: 'Concerns have been raised over the years regarding extremely cumbersome assessment and prioritisation processes for minor improvement schemes. The assessment required to justify and prioritise schemes should be proportionate. CSS will continue to work closely with Welsh Government officers to ensure that processes are not excessively bureaucratic.'
Mr Evans told the inquiry that procurement bureaucracy was increasing bidding costs, which are passed back to the public sector.
'Expecting a supplier to put significant work into bidding for a small contract in competition with 10 or more other suppliers is unrealistic, does little to achieve value for money and even less to encourage smaller suppliers.'