The UK construction industry has called for an agreement with government on how to maintain access to migrant workers to give the sector 'the breathing space to adapt' post Brexit.
Building After Brexit: An Action Plan for Industry, published by a coalition of construction industry organisations, identifies a need for a twin-track strategy to address skills shortages expected from post-Brexit immigration controls.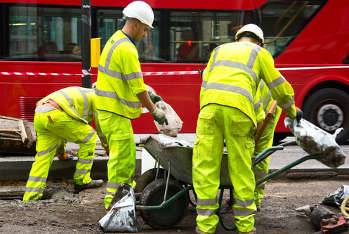 Alongside a migration agreement, the key industry bodies also highlighted a need for growing investment in the domestic workforce and improvements to productivity.
The Construction Industry Training Board (CITB) said the action plan details specific steps the industry, government and the CITB must take to lessen the impact of Brexit, based on extensive research undertaken since the EU referendum.
Policy director Steve Radley said: 'The latest forecast has revealed over 168,000 new jobs will be created over the next five years and with a likely post-Brexit reduction to the availability of foreign workers, the industry must act now to avoid widening the skills gaps.
'We must do more to attract new talent to the sector and get better at retaining and upskilling the current workforce. Finally, the sector must fully embrace digital skills in order to become more productive and mitigate the widening skills gap.'
Brian Berry, chief executive of the Federation of Master Builders, said the skills shortage was 'the single biggest issue keeping construction employers awake at night'.
'If we're going to address this skills gap post-Brexit, the whole industry needs to step up and expand their training initiatives,' he added.
'But realistically speaking, the UK construction sector can't satisfy its thirst for skilled labour via domestic workers alone. With record low levels of unemployment, we'll always need a significant number of migrant workers too - particularly in London and the South East.
'The Government needs to work with construction to amend its Immigration White Paper and rethink the current definition of low-skilled workers.'
Recommendations in the action plan include:
Attract talent by raising apprenticeship starts and completions, creating pathways into construction for under-represented groups and providing better work experience opportunities.
Retain the workforce by supporting older workers to stay in the industry, upskilling the existing workforce and offering improved mental health support.
Be productive by developing a Future Skills Strategy to identify the skills required to modernise the industry, drive digitalisation forward and boost investment in modern methods of construction.