National Highways has been told to reverse highly controversial works to infill a bridge in Cumbria, which it carried out under emergency powers.
After filling in the bridge at Great Musgrave last year, the government-owned company was told by Eden District Council that it would have to apply for planning permission if it wanted the works to be permanent.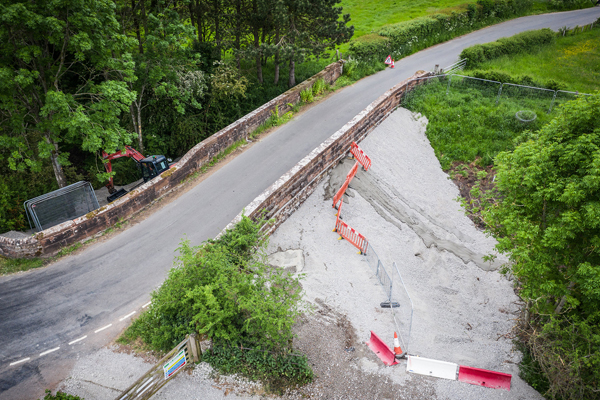 The council's planning committee has now rejected National Highways application, meaning that the works will have to be reversed.
The controversy appears to have prompted a major rethink from National Highways over the way it manages the Historical Railways Estate (HRE) on behalf of the Department for Transport, which has often included the use of emergency powers on the grounds that structures are at immediate risk.
Head of the HRE programme Hélène Rossiter said National Highways respected the council's decision and would not be appealing.
She said: 'We have listened to the feedback on this issue and earlier this year amended our processes to ensure full planning permission is sought before carrying out work like this in the future.
'Our new process of managing the estate, which has full stakeholder engagement, means we will review each structure against a range of criteria, not only for repurposing but also for heritage or ecological value.
'We will also no longer consider the infilling of any structures as part of our future plans, unless there is absolutely no alternative.'
At the end of a remarkable day, The HRE Group's @GraemBickerdike reflects on #GreatMusgraveBridge and the implications of @NationalHways decision NOT to appeal against the rejection of its planning application.
Is a line being drawn?#RemoveTheInfill pic.twitter.com/f7PNH7dAvl

— The HRE Group (@theHREgroup) June 16, 2022
The HRE group, which campaigns to preserve structures threatened with infilling and had described the bridge as 'infilled by cowboys', welcomed the ruling and the decision not to appeal.
Group member Graeme Bickerdike said: 'Today feels like a line has been drawn and let's hope that from the wreckage of all this emerges a better future for assets that have heritage value, ecological value and sustainable transport value.'