While the prime minister has made tackling climate change a key part of her legacy and parts of the UK have declared a climate emergency, Highways can reveal that the Department for Transport (DfT) has failed to enact key aspects of the Automated and Electric Vehicles Act, which would force major fuel suppliers to provide electric vehicle charging.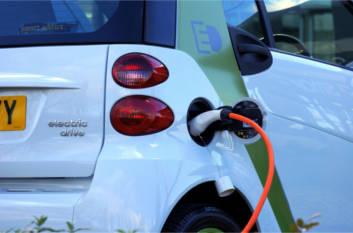 Despite the Act being passed just over a year ago, the DfT appears to have made no effort to make use of the powers.
When the legislation was passed last July, the DfT boasted that the Act 'will see a massive improvement in electric chargepoint availability; giving the government new powers to ensure motorway services are upgraded with plenty of points, and even allowing mayors to request installations at large fuel retailers in their areas'.
It went on to say: 'The new laws will improve consumer confidence in charging their vehicles by making sure that public chargepoints are compatible with all vehicles standardising how they are paid for setting standards for reliability.'
However, the transport secretary has not imposed the regulatory powers under the Act to enforce the provision of charging points or allow directly elected 'metro mayors' to do so, meaning the legislation is effectively meaningless in this area.
When questioned by Highways, a DfT spokesperson said the Government continues to monitor market developments closely, and keeps the possibility of using powers provided the Automated and Electric Vehicles Act under constant review - including what officials called the consideration of whether to regulate to allow metro Mayors to require chargepoints at large fuel retailers.
The spokesperson said: 'Nearly 120,000 chargepoints have been installed across the UK to date. We are continuing to accelerate the growth of electric vehicle infrastructure through a range of initiatives, including up to £500 off the upfront cost of residential installations.'
'The Government has also established a £400m public-private Charging Infrastructure Investment Fund, as part of its £1.5bn programme to transition to zero emission vehicles.'
A lack of energy?
However, when it comes to transitioning to low emissions, the DfT and the rest of government is behind on its own targets.
The Government department, based in central London where air pollution is a major issue, is dragging its heels on replacing its own fleet with low emission vehicles, with electric vehicles making up just 23% of the entire fleet.
Central government cars are not due to go electric for another 11 years, and only 25% of the fleet will be electric by 2022.
Transport secretary Chris Grayling has written to every Government department to reinforce the pledge to move towards a completely electric Government fleet by 2030.
Transport secretary Chris Grayling, said: 'I am pleased with the change we are making to the Government car service, but this now needs to be reflected in all fleets that are controlled by Government.
'The Prime Minister made the bold commitment that the UK will end its net contribution to climate change by 2050. It is absolutely vital that all parts of Government play their part in delivering this ambitious target.'
Every department has been given detailed guidance on how they can drive this transition in their own fleet, and are required to publish a yearly progress report.
These is also a commitment to end the sale of new conventional diesel and petrol cars and vans by 2040.