AA president Edmund King told a seminar of top insurance and technology experts that drivers' strong cultural and social attachment to driving and cars may slow down the driverless car revolution.
Mr King argued that the technological developments that will proceed full autonomous cars bring groundbreaking safety benefits and should be fully embraced by the industry, manufacturers and consumers.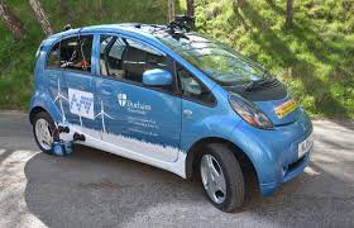 However, he warned that the technological pioneers should not just make fully autonomous cars their utopia without bringing drivers with them on the journey.
Mr King said that cars and driving have been part of our cultural and artistic heritage for the last 100 years. He quoted seminal novels such as On the road by Jack Kerouac and classic films such as The Italian Job and The Graduate as all reinforcing the importance of the car in our culture.
According to AA Populus research, seven in ten (71%) claim they are familiar with the concept of automated vehicles but when it comes to trusting them, drivers are less sure with just under a quarter saying they would trust a vehicle to drive itself while they were in it (23%).
The AA's research also shows that the biggest perceived benefit of automated vehicles is the potential to help improve the mobility of the elderly or disabled (61%). The highest levels of concern expressed were over the possibility of situations arising that weren't anticipated by software programmers (87%).
Whilst sometimes questioning the full benefits of driverless cars, consumers appear to be embracing the technological advances. In AA Populus surveys the desired features for their next car show a range of opinions;
59% want Adaptive Cruise Control
58% want Advanced (Automatic) Emergency Braking
46% want Lane Keep Assist (which automatically steers back into lane if you drift over a lane line) on their next vehicle
Advisory 'Intelligent Speed Assistance' (ISA) fitted to cars as standard to help drivers keep to the speed limit is favoured, with 69% agreeing that 'Cars should know the speed limit at all times and warn drivers when they exceed it'. (13% disagree)
Mr King said, 'We shouldn't underestimate the cultural importance of the car. We shouldn't take a luddite approach to new driverless car technology but must bring the consumers with us.
'Today nearly two thirds (63%) would be lost without their car, more women (70%) say they would be lost without their car than men (59%) and two thirds still actually enjoy driving.
'Even with the projected growth of ride hailing, connected and driverless cars, almost half can never envisage a time when they might give up their car.'
He added: 'But the world is changing. The car has been pretty much the same for one hundred years, but the next decade will see more change than in the previous fifty years. There is no doubt technological advances can and will save lives and enhance mobility for the elderly, disabled and the young.
'The jury is still out on when, or if, the consumer will embrace the driverless car in the way they have grown to love driving their cars.'