A market review based on interviews with 13 top level private sector service providers has given an in-depth insight into the local government highways sector.
Seen by Highways, the review was commissioned by seven county and unitary local authority members and carried out by Proving Services, which runs the Future Highways Research Group (FHRG) under a partnership agreement with ADEPT.
The research document outlines responses across a range of key issues including procurement, financial management, behaviours, and future challenges.
It paints a picture of an attractive but underfunded sector often unable to choose projects and plans of best value and an industry that wants greater recognition that highways infrastructure 'is an asset, not just an operational cost, the value of which should be maximised'.
At least 24 local highways authorities will be coming to the end of their current delivery arrangements within the next five years.
Key findings
Highways is still an attractive market for the private sector; however a few providers were considering moving out of the business, while the majority said they 'would be increasingly selective as to which contracts they bid for'.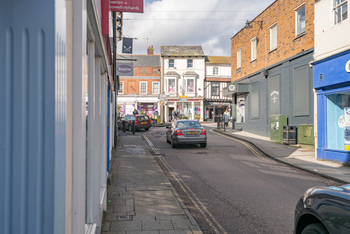 All providers stressed the need for an 'intelligent client'; a cohesive client team with strong leadership; a good understanding of the asset and a clear and realistic asset management strategy.
'It is essential that these plans are reality-checked against the budget and the resources available to undertake the work,' the report states.
Providers wanted to move away from transactional relationships and are primarily seeking to build 'truly collaborative and strategic partnerships' under an outcomes-based agreement with a fair and proportionate allocation of risk and reward, agreed through the contract terms and conditions.
There was a general consensus that 'an integrated or small number of single providers, working as a collaborative partnership, provides the best opportunity to exploit innovation and new technologies, and access specialist skills and additional capacity'.
Factors that influence the decision to bid include:
the reputation and calibre of the highways authority
the willingness and ability to build a true collaborative and strategic partnership
the offer of an outcomes-based agreement. The majority of providers did not want to engage in a transactional relationship and contract
the understanding and allocation of risk, and the ability of the provider to control or influence the decisions or outcomes that can mitigate the risks
The proposed level and stability of funding
The scope and scale of services on offer. Several providers were not interested in bidding for a narrow scope
The length of contract, ideally 8-10 years. The longer the contract the greater the opportunity and incentive to invest in innovation
The geographical location of the authority in proximity to current operations (important for around half of the providers).
Early engagement and consultation by the authority with the market, and the quality of dialogue during the procurement process
Timing with other active contracts or bids
Owing to the cost and effort required to bid, several providers only planned to bid for up to three tenders per year with a target win-rate of 1:2, and one provider plans to target only one authority per year.
'Given the number of authorities coming to market, there is a real risk that some authorities may have a very limited number of bid responses (or none) based or the criteria specified above,' the review states.
Highway authorities could 'work together to agree and develop a staggered timeframe for coming to market' to help tackle this.
The importance of trust between the private and public sectors was emphasised. As well as behaviour issues including leadership and dialogue, providers suggested the adoption of ISO 44001 and the principles of mutuality could help.
Delivery models
Providers expressed little appetite for creating a joint venture directly with an authority as they can become 'costly and cumbersome to manage'; likewise the use of multiple providers and framework arrangements.
Also, most providers indicated little enthusiasm for delivering services through a full shared service arrangement between authorities and several providers indicated their reluctance for authorities to procure jointly.
Private finance is currently unpopular within the public sector, while most providers indicated little enthusiasm for delivering a service through a Teckal.
Providers that were part of a successful alliance considered it to be highly effective if set up and managed correctly and an 'in-house plus top up' model was found to work well 'for those authorities that have an established and proven in-house capability'.
Procurement
The market suggested that established processes such as the OJEU tendering process and competitive dialogue, as well as the suite of NEC contracts, work well when applied correctly.
However, the quality of invitations to tender 'varies enormously'.
Concerns included the clarity of 'overall requirements and level of consistency, the number, clarity and intent of specific questions, and the response expected does not always reflect the question asked'.
It was suggested that the authority 'should try and respond to its own tender before the document is issued to the market'.
Sharing good practice and documentation between authorities was also seen as helpful.
'This could include the establishment of a suite of standard contracts (similar to HMEP) that evolve, capturing the learning from each procurement. Providers would welcome the opportunity to collaborate with authorities to develop this suite,' the review states.
It was also recognised that: 'While price still dominates, social value is starting to be of increasing importance in tender documents. However, agreeing meaningful KPI's that accurately measure social value is still a challenge.'
The risk and reward of the contract needs to be proportionate and fair, the providers said and several suggested the use of two-way KPI's linked to joint objectives that are reviewed regularly.
Innovation:
For many authorities, the highways service is 'extending beyond its traditional scope' to maximise benefits from wider local strategies and the opportunities presented by innovations from other sectors, such as energy and communications.
However the core service provider is often not seen as 'the natural partner for exploring such opportunities' and so 'established providers may need to extend their relationships with other organisations, particularly SME's, to 'reach-back' to access greater knowledge and expertise in digital, power, energy and the environment'.
New entrants from adjacent, specialist markets suggest clients 'either contract separately or form alliances with specialist providers; especially in carbon reduction, energy generation, communications, AI, heat and (EVs) electric vehicles'.
Participants
The authorities commissioning the review were: East Sussex, Surrey, Buckinghamshire, Somerset, Oxfordshire, Hertfordshire and Suffolk councils.
The 13 providers interviewed were:
Amey
Atkins
Balfour Beatty
BT (Informal Discussion)
Costain
Jacobs
Kier
Ringway
Skanska
Tarmac
WSP
SSE
Ringway Jacobs
Bird & Bird (Procurement Specialists)