Shell has developed a rapid bitumen testing device that can be used for the prediction of multiple rheological test data including penetration, softening point, dynamic viscosity, from a small sample.
The 'DES' device analyses the prepared binder sample in a matter of minutes compared to previous methods that took weeks, Shell told Highways.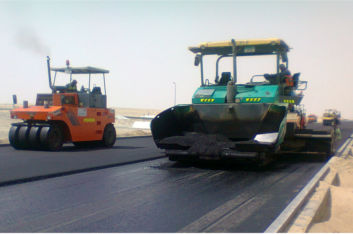 The device then sends the output to a cloud-based platform where a series of algorithms convert this data to rheological binder properties and return the results to your smart device.
Dave Foster, business manager for Shell Bitumen UK and Ireland, said: 'We are massive advocates and supporters of the use of recycled product. Asphalt is probably the most recyclable product in the world, with the exception of water probably.
'We are doing an awful lot of work and developing products such as our "DES system", which is an App-based prediction methodology that can take a very small amount of bitumen and it predicts the parameters and qualities of that bitumen.
'Effectively it's linked to an App that helps us predict the qualities of a bitumen very rapidly. We are trialling it in seven centres around the world, one of which is in the UK. It's new tech for us but it's up and running. The key driver for us is very much the speed with which it can determine the qualities you are looking for. It's almost instantaneous.
'You can get the results in 30 seconds let's say, whereas it may take weeks using older technology. It can work before or after manufacture. So you could in theory use it on RAP [recycled asphalt pavement] that is laid on the road. So far we have found it produces very accurate readings and predictions. It is not in the public domain and it's very much what we are looking to patent at this point.'
The full Big Interview with David Foster will be published shortly in the July edition of Highways magazine.