Local authorities must use their role as convenors of place to drive collaboration and fairness in how we fund, site and deploy infrastructure for charging electric vehicles, writes Localis's Joe Fyans.
The gradual switch from internal combustion engines to electric vehicles (EVs) is often described as a 'revolution'. EV ownership is increasing at a rapid rate, with double the number of EVs registered in December 2018 than two years prior. Nevertheless, this still accounts for just 3.8% of all new vehicles.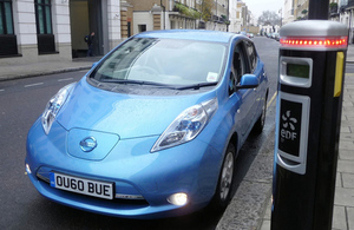 If it is a revolution then, it's got more in common with the Quiet Revolution in Quebec than the other, more famous francophone revolution, which gave us liberal democracy and the West End's longest running musical.
This is not to diminish the importance of the EV transition, however. Like the Quiet Revolution, the EV revolution is part of a wider shift in the political landscape – in this case, the move towards 'smart' technologies becoming a part of the fabric of everyday life – which will lead to a transformation of political roles.
For the local state, its role as convener and coordinator of collaboration stands to become increasingly important as we move into a world of interconnected citizens, interacting within an ever more integrated society.
Things like smart meters, digital public services and electric vehicles mean far more than money saved for consumers and councils. Applied correctly, the kind of information generated by their usage can lead to evidence-based public policy predicated on a previously unimaginably rich amount of real-time data.
With properly integrated municipal functions, it is possible for EV charging on the street to receive energy flows optimised to the demand on the power grid and the probable time remaining until the vehicle is next needed - and even to the ebbs and flows of public transport.
The same network of information can be used by councils to inform decisions on infrastructure upgrades and maintenance, and by citizens to manage and anticipate charges.
For such efficiencies to be realised, however, councils must be decisive in the early stages in strategizing how their areas become 'smart' and ensuring the benefits are enjoyed across socioeconomic divides.
The argument laid out in our new Smart Cities report amounts to this: left to the market alone, there is an obvious incentive when upgrading infrastructure to facilitate change to prioritise areas where personal electric vehicles and smart devices are more likely to be purchased.
This could lead to poorer areas falling behind in the move to smart policy and infrastructure. This may lead to a situation where people in deprived areas feel left behind – which this nation has more than enough of already. Poorly rolled-out smart infrastructure also restricts the potential for informed policymaking, downsizing the evidence base.
It falls on local authorities to coordinate with providers of local energy and communications infrastructure, as well as citizens and local business, a plan that lays out the road to getting 'smart' - factoring in the importance of equitable and inclusive provision.
For many, this will be most sensibly achieved as consortia. Councils across the country are already very cognisant as to who among their neighbours are the most suitable for collaboration in service delivery. Just as every council in Greater Manchester works towards one smart city strategy, so the non-metropolitan counties of the West Midlands, or the districts and unitary authorities of the M4 corridor, may choose to collaborate on their transition to smarter governance.
Work from the Future Cities Catapult has shown that local authorities have already made valuable contributions to the smart city agenda, drawing on their stakeholder and project management skills.
As the need for ecological sustainability and inclusive economic growth pushes the smart city agenda into a national imperative, the role of councils will become more important.
Locally-sourced demographic data, well-targeted educational initiatives and accurate and inclusive stakeholder identification will be crucial. The private sector, particularly as central government direction continues to be noticeable only in its absence, will be grateful for partnership from local government in setting out the forward path.
Seizing this agenda, demonstrating its effectiveness and delivering for its citizens could lead to a quiet revolution of our own in English central-local relations. The EV revolution is part of a wider process, which really does have the potential to be looked back upon as transformational, one which enriches our public and private lives. Vive la revolution!
Joe Fyans is head of data research, Localis
The report, 'Smart Cities – Fair investment for sustainable growth' is available here