Amey is set to trial biofuels across its highways maintenance fleet in Kent to improve its environmental performance.
The company said that the move, in collaboration working with Kent County Council, New Era Fuels and their partner Green Biofuels, could reduce carbon dioxide (CO2) emissions by up to 90%.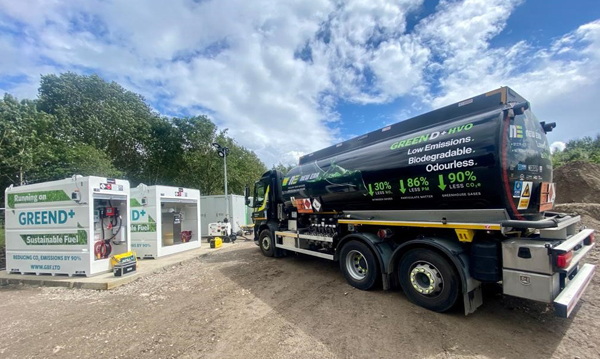 The trial will involve the use of Green D + HVO (Hydrotreated Vegetable Oil), which is predominantly used as cooking oil. Gd+ HVO is an enhancement of HVO, achieved by the inclusion of an additive system, which chemically reduces NOx in the exhaust gases through oxidisation.
Nicola Blake, Amey's account director in Kent, said: 'The teams at our Ashford depot are excited to be involved in the biofuel trial that has the potential to reduce carbon emissions by up to 90%.'
Kent CC's cabinet member for highways and transport, David Brazier, said: 'Finding cleaner and more efficient ways of powering our fleets of vehicles is key to reaching our future goals for the environment.
'Our participation in this trial is leading the way to helping us understand how we, and other local authorities around the country, can improve the sustainability of our services.'
Amey said the environmental benefits of using Gd+ HVO include:
up to 90% less CO2
up to 86% reductions in PM25 and PM10
up to 30% reductions of NOx
odourless and clean burning reducing the black smoke that is emitted from vehicle tailpipes
Amey said that for the most effective output, Gd+ HVO is best used in vehicles with Euro6 engines, which can be found in Kent's winter maintenance and gritting vehicles. It can be used in all engines conforming to EN15940 and is a direct replacement for diesel.
During the first four weeks of the trial daily emission testing will be carried out to understand how much carbon, particulates and NOx have been reduced.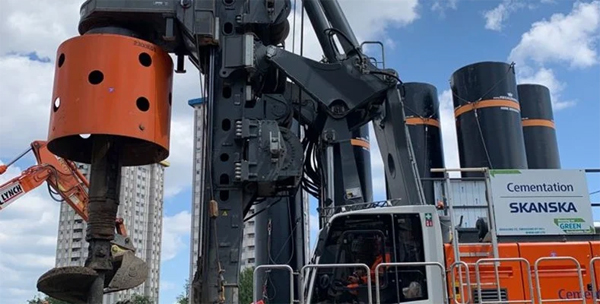 Separately, piling and ground engineering subcontractor Cementation Skanska said it has committed to adding all its plant fleet, including piling rigs, to Skanska's HVO mandate from 1 January.
Following a trial using a Liebherr LB36 piling rig with an 390kW engine, 'the largest engine to ever trial the use of HVO', Cementation Skanska has committed to cut CO2 (equivalent) and harmful air emissions by converting fully to HVO.