Article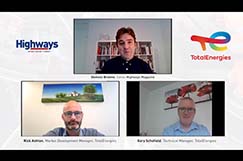 Highways Presents...TotalEnergies
13/12/2021
Highways editor Dominic Browne talks to Gary Schofield, technical manager, and Rick Ashton, market development manager, of the bitumen division at Total Energies.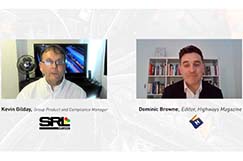 Highways Presents...SRL Traffic Systems
15/09/2021
Highways Editor, Dominic Browne, talks to Kevin Gilday, Group Product and Compliance Manager at SRL Traffic Systems, about narrowing the divide between the permanent traffic signals and temporary traffic signals sectors to create an integrated traffic signals 'ecosystem'.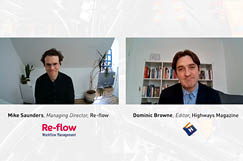 Highways Presents... Re-flow
11/08/2021
Looking to go digital-ready? Mike Saunders, Managing Director of Re-flow, talks to Highways Magazine's Dominic Browne about their job management software solution.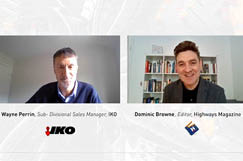 Highways Presents... IKO
11/08/2021
Highways editor, Dominic Browne, talks to Wayne Perrin, Sub-Divisional Sales Manager at IKO, about the launch of IKO Road.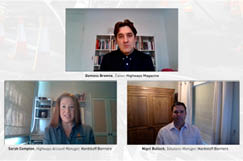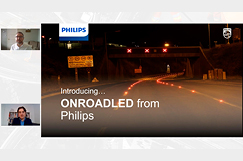 Highways Presents... Signify
03/06/2021
Highways editor Dominic Browne speaks to Tim Baker of Signify (formerly Philips Lighting) about the company's world-leading ONROADLED road marker system, which uses inductive power transfer to provide a connected, wireless system.