Gloucestershire County Council has appointed Jason Humm to the role of director of transport and highways.
Mr Humm (pictured), who will take up the role in March, is a Chartered Civil Engineer and Fellow of the Institute of Civil Engineers.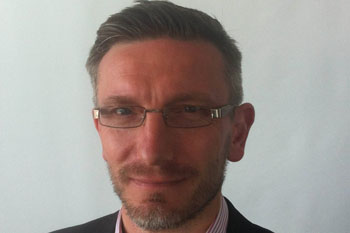 The council said he has a wealth of experience, good local knowledge and strong partnerships, 'both locally, regionally and nationally', and was the stand-out candidate from a highly competitive recruitment process.
Mr Humm is currently head of transport for the West of England Combined Authority and was previously head of highways and transport at Swindon Borough Council.
The council said he will be responsible for accelerating its transport and highways infrastructure programme, leading the operational maintenance of highways, and overseeing its major infrastructure projects.
An immediate priority will be to develop and enhance the county's active and sustainable travel plans, 'working closely with councillors', to help the council reach its carbon neutral ambitions.
Mr Humm said: 'This is my ideal job. Gloucestershire is a fantastic county and one I know well, having worked for the county's highways service until 2016 and lived in the county for the last 20 years.
'There's a great team at the county and with the continued commitment of the many highly skilled colleagues in the highways and transport service, we will make the most of all available resources and investment to deliver the best for communities right across the county - a challenge I know myself and the service are up for.'
Vernon Smith, cabinet member for highways, said: 'I am delighted with Jason's appointment; he knows the patch, has a strong track record of planning and delivering to a high standard - it is clear that his extensive experience and leadership ability is going to be a real asset.'