A Conservative MP has lobbied the prime minister in parliament to commit to funding a replacement for the Gallows Corner flyover but failed to secure any promises.
As Highways has reported, Transport for London (TfL) has yet to submit a business case to the Department for Transport for the replacement 50-year old 'temporary' flyover in the London Borough of Havering for which the then transport secretary, Chris Grayling, pledged MRN funding in October 2018.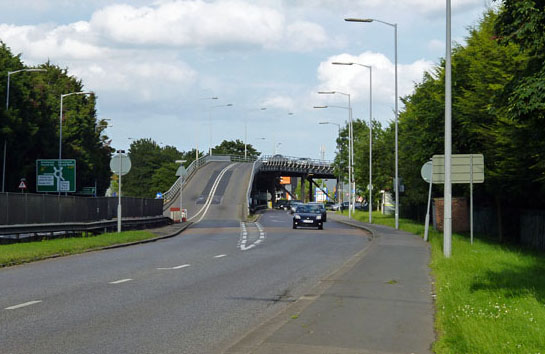 Schemes funded under the MRN are eligible for a government contribution of £20m-£50m but TfL has said that the existing structure has 'presented significant challenges', requiring more time to assess options for its replacement.
At Prime Minister's Questions on Wednesday (18 November) Andrew Rosindell, MP for Romford, asked Boris Johnson to 'step in and guarantee the necessary funding to replace and reshape this junction, especially as it will form a major route to and from the Lower Thames Crossing'.
Mr Johnson accused the current Labour mayor of London 'of blowing TfL's finances even before the pandemic struck', which he said: 'were left in remarkably good condition by the previous Mayor of London', meaning himself.
In fact, Mr Khan has pointed out that since he became mayor, TfL's operating deficit has been cut by 71%.
The prime minister did not offer any guarantee of central government funding. He told Mr Rosindell: 'I can assure my honourable friend that we are working, the Department for Transport is working with TfL to see what we can do… and we will update him in due course*'.
In a statement released after the exchange, in which both men spoke via video link, Mr Rosindell said: 'Gallows Corner is a matter that shouldn't have to be raised at this level.
'However, after years of broken promises from TfL and the mayor of London, I felt I had no choice but to use this opportunity to speak to the prime minister directly and urge him to personally see that Gallows Corner has the funding that it so desperately needs to bring an end to this decades-long nightmare.'
*'In due course' is an expression much beloved of politicians and officials and often employed when they are unable or unwilling to commit to a set timescale.
Photo © Robin Webster (cc-by-sa/2.0)