Liverpool City Council is set to spend an additional £200m on road repairs to tackle the deteriorating quality of its network.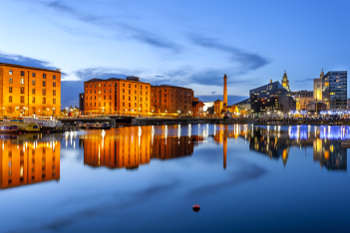 It said the 'landmark investment' will radically improve the condition of roads across the city and is a response to years of chronic underfunding, following central government cuts of £444m to its budget since 2010.
Earlier this year the council took its highways services back in-house – a move it also said was prompted by central government cuts.
A report to the council's cabinet this Friday (April 20) will set out a plan to spend:
£160m on road reconstruction over the next five years
£25m on resurfacing and patching work
£15m specifically earmarked for addressing potholes
Liverpool mayor Joe Anderson said: 'I drive on the same roads as everyone else, so there is no-one more aware of the problem that me. This major new investment in our highways is a response to the scale of the problem we face.
'We cannot wait for help to arrive, so I have decided that we will take action to address the problem of potholes and poor road surfaces with this major new investment, which will radically transform the quality of our road network across the city.
'High quality roads are the arteries of a modern, fast-growing city like Liverpool, but I am also concerned about the safety of road users and I don't want to see anyone injured or killed due to weaving around potholes.'
The council said the bulk of the new spending will come from borrowing £185m over 25 years at low interests rates, supported by savings generated by its transformation plan and 'Invest to Earn' strategy.
The council said a recent peer review by the Local Government Association found that it had prudent levels of debt for one of the major 'core cities' and robust financial management processes in place.
Durham adds £700k to repairs pot
On a slightly smaller scale, Durham County Council said it will spend an extra £700,000 on improving the condition of its roads over the coming year.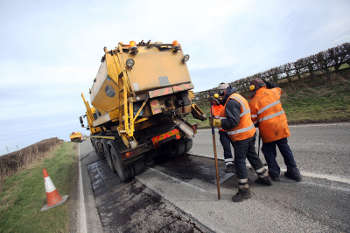 It said the cash will enable additional resurfacing works to be carried out, repairing damage caused by the recent bad weather, especially in relation to potholes.
The new cash brings the council's funding to £5.7m for this financial year. Taking into account £10.2m already confirmed by the Government, it means the council has a total budget for highways repairs in 2018/19 of £17.2m.
Council leader Simon Henig said: 'We are well aware that maintaining the condition of the county's roads is a priority for many of our residents.
'That's why, year after year, we have worked to protect our budget for this area and provide significant investment from the council in addition to the grant received from government.'