Local highways and transport services in England underspent by hundreds of millions of pounds in 2017-18, as the growing pressure from demand-led services such as adult social care continued to bite.
Latest government documents place highways and transport net expenditure at close to £3.994bn for 2017-18, However, according to official figures from June this year from communities department MHCLG, local government was budgeted to spend £4.24bn over 2017-18 on these services.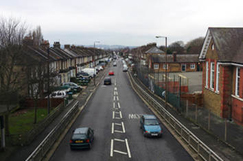 This represents an underspend of at least £240m. Other estimates put the total underspend for the year at £340m.
The latest outrurn figures represent a slight fall on the actual expenditure for 2016/17 of £4.01bn, which was itself an underspend against budgeted expenditure of £4.4bn for 2016-17.
The budget for local highways and transport spending in 2018-19 is an estimated £4.25bn according to the June figures, although recent experience suggests that this is unlikely to be achieved with actual spending falling over recent years even against budget.
Spending on highways and transport - including road maintenance - fell from £4.8bn to £4bn between 2012-13 and 2016-17 - or close to 20%.