Highways England has denied that it is building a new section of controlled motorway, despite fitting the equivalent technology to a scheme on the M5 in Somerset.
Controlled motorways are a form of smart motorway that has additional traffic management technology but retains a permanent hard shoulder. Evidence has shown that they are significantly safer than both conventional motorways and all lane running schemes.
In evidence to the Transport Select Committee's inquiry into smart motorways, expert Alan Hames stated that controlled motorways had been shown to be 'an effective way of increasing motorway capacity, with hourly traffic flow noticeably improved'.
However, at a recent committee hearing under the inquiry, transport minister Baroness Vere told MPs that the Government has not introduced a controlled motorway for quite some time and that such schemes were usually introduced 'in the context of a road having just been widened'.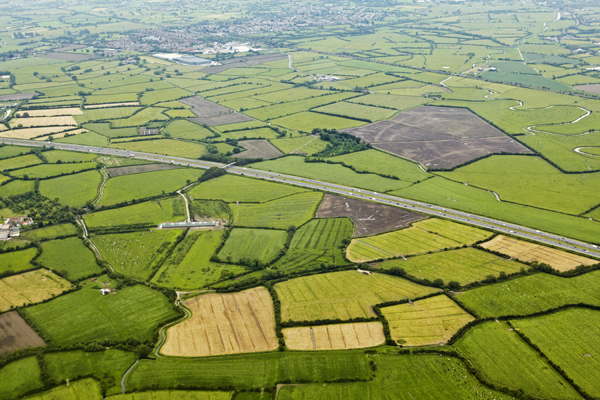 The M5 in Somerset
As Highways reported last week, Highways England's ongoing work in its South West region includes 'introducing message signs, incident detection and signalling, queue protection, speed management and enhanced CCTV coverage' on the M5 between junctions 23 and 25.
Although these are the components of a controlled motorway, a Highways England spokesperson described the scheme as 'a Driver Information and Queue Protection scheme', under which 'all messages will be advisory, unlike a controlled or smart motorway, where speeds are red circled and mandatory'.
The spokesperson conceded that the speed limits on the scheme could be made mandatory, although there are no plans to do this and enforcement technology has not been fitted.
Although, as with a smart motorway, 'Motorway Incident Detection and Signalling (MIDAS)' technology will be used to detect traffic speed and queues, allowing warning signs to be set, this will be done using radar instead of electrical loops in the carriageway. This will provide 'a significant cost saving – particularly when resurfacing and other carriageway maintenance is required.
The spokesperson clarified that this technology is different from the radar-based stopped vehicle detection system being fitted on smart motorways.
Highways England has put the cost of the works at £20m. This compares to an estimated cost of £232.3m to £335.4m for the ALR scheme currently being installed between junctions 13 to 15 of the M6.