Mott MacDonald has appointed a former Transport for London (TfL) diversity boss as the company's group head of inclusion and responsibility.
Frances McAndrew (pictured) has spent over 20 years researching, leading and implementing employee diversity and inclusion strategies and was TfL's lead for diversity and inclusion.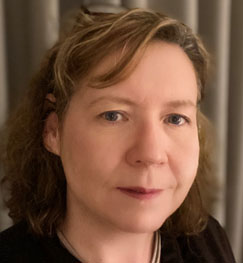 She ran a programme covering diversity and inclusion for TfL's 27,000 staff? as well as embedding diversity and inclusion through procurement and improving accessibility for passengers.
Prior to this, Ms McAndrew worked for the Greater London Authority and Network Rail. She holds an MBA from Ashridge Business School and a BA in Psychology from the University of Manchester.
At Mott MacDonald, Ms McAndrew will work with the company's network of regional equality, diversity and inclusion (EDI) leads to make sure all staff are represented in the company's discussions and actions.
'One of the biggest attractions of joining the company is the commitment to hardwiring social outcomes into everything it does,' Ms McAndre said. 'I'm really looking forward to helping the company take its next steps on its diversity and inclusion journey.'
Graeme Clarke, Mott MacDonald's group head of people, said: 'I'm absolutely delighted to welcome Frances to Mott MacDonald. She brings tremendous subject matter expertise at a key time for us on our journey. I have every confidence that she will positively advance our diversity and inclusion agenda across the company.'