Seeing as it is spring, it is a pretty safe bet that some people's new year resolutions have worn away. So prepared to be inspired/furious with jealousy by the work of Mott MacDonald, which has achieved not just one diet, but has put around 16,000 people on a diet – a carbon diet.
Davide Stronati, Mott MacDonald group sustainability leader, talks to Highways about how it all has gone so right.
Mott MacDonald is on target to reduce its carbon footprint to around 16,500 tonnes his year – down from around 35,000 - and should be carbon neutral by the end of this year through the use of off-setting carbon credits. This is a fighting weight of around one tonne per person per year – which it says is as low as realistically possible for an infrastructure company of its size.
This incredible achievement comes about through a dedicated effort, led by dedicated members of staff, to achieve a longstanding carbon reduction plan (dare we say it before it became de rigueur).
Just as with other areas of abstinence, the achievement required concentration and discipline, as well as monitoring and strategy, and it starts with the daily commute.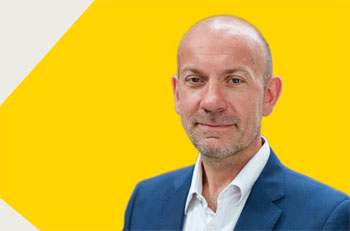 Mr Stronati (pictured) says: 'Each of our offices around the world has a travel plan and every office is on target to reach their plan. We have always, as a policy, tried to build our offices within walking distances of rail stations.
'We are very keen on providing an opportunity for everybody to work near their home. We try to support people to stay where they live, and avoid transferring people.'
The next key step is looking at the buildings themselves.
Mr Stronati explains: 'Within the calculation of our carbon footprint we include the heating and light and energy consumption of our offices. We want to reduce energy use by moving into better offices. We don't own offices; we are on a lease. The new offices are energy compliant and use renewable energy. In the UK almost all our offices use sustainable energy from wind.'
Where distances are involved, Mott MacDonald has made a real push for remote communication and the much-talked-about but not always followed-through move to video conferencing.
The arguments run back on forth on this issue. While some say modern communications remove the need for traditional office working – and in turn the need for certain infrastructure upgrades for instance – others argue that it has so far had little impact and there will always be the need for face-to-face meetings.
Mott MacDonald has proved that video conferencing can work and a balance, which also weighs down on carbon and travel costs, can be found. Mr Stronati points out some of their success lies in unlocking extra functionality from the platforms.
'We introduced Skype for our business. It has made a massive difference. A lot can be done on Skype. It's not just a video call. Some say it's even better than meeting face-to-face. We can talk and read each other's work and go through other people's points on the screen – as if we were all working around one computer.'
When travel is completely unavoidable, the company is investing in an electric vehicle fleet and tracks the carbon emissions of the airlines it uses – some use less carbon and some do more off-setting.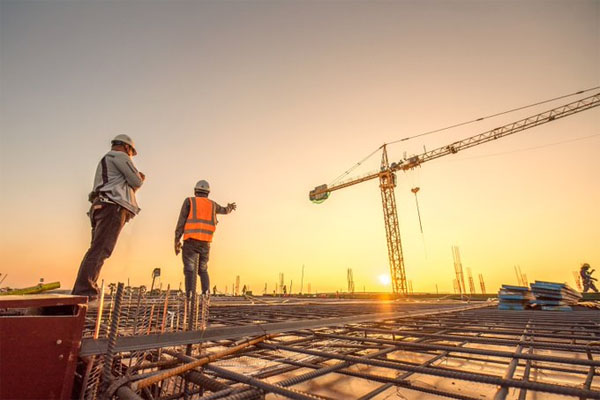 The company is also working at the individual level. Just as certain apps tell you how many steps you have taken and calories you have burned on a daily basis, Mott MacDonald is working to give individual members of staff more visibility over their own carbon footprint.
'We are also working on an app that will give a monthly readout for each staff member's carbon so, with plenty of staff out there, it is very ambitious for the group.'
He is quick to add that by worldwide standards 'the UK staff are doing very well'.
As you might expect, this work is not just good for the brand name, or the bottom line, it is good for new business. Mott MacDonald is one of only a handful of infrastructure organisations to have achieved the carbon management standard, BSi PAS 2080, and has been accredited for the last three years.
This obviously gives it an edge in helping 'support our customers by reducing carbon in their businesses' and it is 'complementary with our internal carbon-neutral pledge to advise on low carbon strategies to clients'.
It is no wonder that it has been involved in lengthy discussions with Highways England among other groups who want to make use of its carbon-cutting expertise.
Finally, when no more carbon can be removed, the company will off-set the rest. In the short-term, that means going to buy off-set credits in the market. There are limits to this, Mr Stronati concedes, and not everyone in the market is as scrupulous as others, but in the long term the company hopes to carry out its own off-setting work through forestation.
'We want to use trees and forestation. If we can't do that we want a good mix and a gold standard credit.'
There is some corner of a field, foreign or domestic, that is still green because Mott MacDonald fought for it and that must be a great source of pride to the company. What's more, just as the feeling when you cross the marathon's finish line, they must feel: 'If we can do this, just imagine what else we could do.'