Northamptonshire County Council's (NCC) highways department is under-performing, failing to get value for money, understaffed and in need of reform, according to a scrutiny committee report.
The report found that the current contract arrangements with Kier WSP, which end in March this year, had not been working and 'significant improvements' could be made.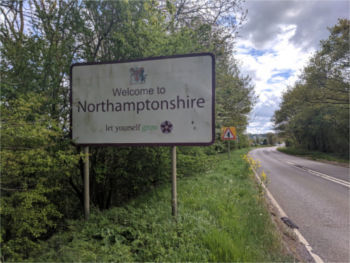 The news comes after Highways magazine revealed that the county had a spiralling repairs backlog it had all but lost control of with inspections of key structures seeming to fail to pick up or result in safety-critical repairs.
Based on analysis by an in-house working group and external consultants OPS Ltd, the report states there is 'a range of evidence identifying a need for NCC to review its client-side function and strengthen in-house capacity for contract monitoring and quality assurance processes'.
Critical factors behind this include a lack of funding, with demand simply outstripping capacity. This was made acute after the authority's recent financial collapse, which saw the council twice banning all but essential spending in 2018.
A related issue was the lack of in-house staff for oversight.
At the time the scrutiny review was gathering evidence, only 2.5 full-time equivalent staff members were managing the contract and the contracts team leader also oversaw NCC's significant street lighting contract.
As a result, the working group found 'the existing contract seemed to be operating in a way that effectively enabled the service-provider to prioritise and quality assure its own work to a significant extent'.
'OPS Ltd proposed that NCC's future highway services model should involve it carrying out activities associated with policy, planning, key stakeholder engagement and inspection. NCC should also increase the size of its client management team to allow for greater oversight of the activities undertaken by the service-provider,' the scrutiny report states.
Northamptonshire's chief executive is currently considering how best to re-procure highway services under the shadow of the upcoming reorganisation of the county into two new unitary authorities in April 2021.
Strengthening arrangements for contract monitoring, quality assurance and value for money relating to highway services provision should be a key priority in the future, as well as securing more staff and funding, the report states.
The working group also considered that one solution to the current situation 'could be for NCC to develop a bespoke in-house highways inspection team'.
The report is due to go before the council's cabinet on Wednesday (29 January).