Ofgem has announced funding for 1,750 new charge points for electric vehicles (EVs), allocating £300m to 204 net zero projects across England, Scotland and Wales.
The energy regulator said Britain's cables, substations and other infrastructure need a massive upgrade to support rising demand for electricity from increased uptake of EVs and that motorway service areas and key trunk road locations will get the cabling they need to install the new ultra-rapid charge points, tripling the current network.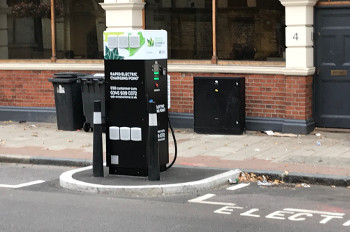 The cash will be delivered in the next two years and is part of what Ofgem called 'a much bigger plan to ensure Britain has the energy infrastructure it needs to support the move to low carbon transport and heating while maintaining secure supplies'.
It said the magnitude of this investment is expected to be in the order of over £40bn through its regulation of energy networks.
Ofgem said that while electric car ownership is on the rise, its research has found that 36% of households not intending to get an electric vehicle are put off due to a lack of charging points near their home. It said that an extensive motorway charging network and more charging points in cities and train stations will help address this range anxiety.
The cash will also cover more rural areas with charging points for commuters at train stations in North and Mid Wales and the electrification of the Windermere ferry.
Ofgem chief executive Jonathan Brearley said: 'The payment will support the rapid take up of electric vehicles, which will be vital if Britain is to hit its climate change targets. Drivers need to be confident that they can charge their car quickly when they need to.
Transport minister Rachel Maclean said: 'With more than 500,000 electric cars now on UK roads, this will help to increase this number even further as drivers continue to make the switch to cleaner, greener vehicles.'
The National Infrastructure Commission described the cash as a welcome boost and said it supports the delivery of its recommendations while helping to 'send a green light to drivers to encourage them to make the switch to electric vehicles'.
A spokesperson said: 'Government should also publish a roadmap for wider EV charging infrastructure this year, as we recommended in our annual monitoring report, to generate greater momentum towards decarbonising our roads that will help ensure the UK reaches its net zero goals.'