An asset management group aimed at supporting local authorities in their risk-based approach to maintenance has been set up by the Road Surface Treatments Association (RSTA).
The group has been established in partnership with XAIS Ltd, an asset management consultancy, and plans to run a series of new courses on road surfaces and setting investigatory levels linked to road hierarchies.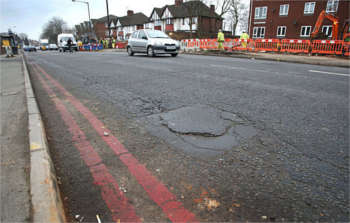 It will allow highway departments to share best practice linked to the new national code of practice – Well-managed Highway Infrastructure, which comes into force at the end of October and calls on councils to take a risk-based approach to road maintenance.
The first of the group's courses is on skid resistance and will specifically focus on section B.5.6 of the code and the recommendations for skid resistance surveys including setting the hierarchy, responsibilities, timescales and collating evidence.
It will examine how to develop a skid resistance strategy and how to measure skid resistance as well as the legal implications and liability risk.
'The new group will enable local authorities to take the best approach towards adopting asset management and we encourage them to join', said Howard Robinson, RSTA chief executive.
'Given that, according to Department for Transport statistics, 27% of local roads need further investigation of possible inadequate skid resistance, the course on skid resistance and investigatory limits and road hierarchies will provide highway departments with the knowledge of how to meet their legal responsibilities via a risk-based approach.'
The two-day skid resistance course will run on 4/5th October in Wolverhampton, 17/18th October in Milton Keynes, 15/16th November in Bristol and 4/5th December in Doncaster.
For registration and further information visit: www.rsta-uk.org or email: enquiries@rsta-uk.org