One of the chief critics of abortive plans to build a relief road for the M4 at Newport has welcomed news that the body looking at alternatives will now review its own work to take account of the impacts of COVID-19.
As Highways has revealed, the South East Wales Transport Commission has been delayed by the pandemic and its chair has said that considering the current and lasting impacts of coronavirus has become 'a new priority'.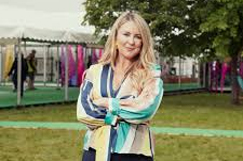 The commission was set up when Wales' first minister cancelled the road, despite approval by a public inquiry. Its early suggestions have looked at better management of traffic on the existing road.
At the public inquiry, Sophie Howe, Future Generations Commissioner for Wales (pictured), accused the Welsh Government of not following its own Well-being of Future Generations (Wales) Act 2015, which requires public bodies to make decisions in ways which would not adversely affect the lives of later generations.
Responding to the news that the commission is now engaged in its own rethink, Ms Howe told Highways: 'The pandemic has already proved that a shift in our transport habits is possible. It's given us a glimpse of the potential for technology to help us work remotely, as we learn that society can function without a reliance on the car and on roads.
'This was the future I pointed to in my interventions on this issue, but the pandemic has fast-tracked this, shown what is possible, and is prompting people to think that different solutions might be possible.
'The pandemic has illustrated just how quickly our world is changing. Instead of putting all our borrowing capacity into one project, we can now move forward and think about progressive ideas to invest in Wales' transport infrastructure.'
At the inquiry, Ms Howe also argued that building the new road would breach official carbon-reduction obligations. Since then, transport campaigners have commenced legal action against the UK Government, alleging that its second Road Investment Strategy (2020-2025) breaches laws on air quality and climate change.
If this action succeeds – as a similar challenge to Heathrow's third runway did at the High Court – and significant English road projects return to the drawing board, other regions could consider setting up an independent expert body like the Welsh commission, to provide recommendations on investing in and managing transport infrastructure for the post-COVID-19 world.
'How we rebuild our economy will be judged by generations to come,' said Ms Howe. 'We have an opportunity to. We may never get this chance again.'