The commission on alternatives to the cancelled M4 Relief Road at Newport, South Wales will review its work to take account of the impacts of COVID-19, Highways can reveal.
With the work of the South East Wales Transport Commission delayed by the pandemic, its chair, Lord Burns (pictured), told Highways: 'Our primary focus of reducing congestion on the M4 near Newport remains. However, a new priority is to consider the current and lasting impacts of COVID-19.'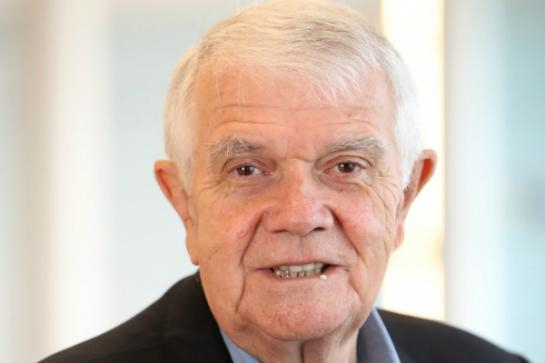 The commission's approach may provide pointers for other areas of the UK where the long-standing justification for major road schemes could be undermined by changes arising from the pandemic and by environmental challenges.
In June 2019, having spent £114m developing its plans for a new section of motorway, and following a lengthy public inquiry, the Welsh Government's first minister, Mark Drakeford, announced that the road would not be built because of environmental considerations and the cost – estimated to have increased to £1.6bn.
He also announced formation of a commission, chaired by former Treasury permanent secretary Lord Burns, which would consider alternative ways to address the traffic problems on the two-lane M4 bottleneck through the Brynglas Tunnels (pictured). Reflecting the urgency of the situation, the commission was tasked with presenting final recommendations within a year.
It issued a 'progress update' with 'fast-track' recommendations in December and promised an interim report in spring, but a commission spokeswoman said the interim report was delayed as a result of the pandemic. The commission had continued to meet regularly via videoconferencing but two staff members were temporarily released to support the Welsh Government's response to the crisis.
Lord Burns told Highways: 'The Covid-19 epidemic has inevitably affected the work of the commission. We have had to change our ways of working and pause some of our engagement work.
'However, despite the challenges, we have made good progress. We intend to publish an "Emerging Conclusions" report before the summer recess and will produce our final recommendations by the end of the year.'
The spokeswoman declined to enlarge on Lord Burns' comment on the impact of COVID-19. However, it appears likely that increased working from home will impact on commuter traffic in the morning and evening peaks. Off-peak, the two-lane M4 at Newport was generally able to cope with routine traffic before Covid-19.
Another relevant impact could be the increase in active travel. The commission was already considering how active travel could replace some local car journeys to relieve congestion.
The progress update indicated that the commission would probably recommend major improvements in public transport – another area where COVID-19 introduced major changes – with governments advising that buses and trains should be used only when there is no alternative.