Transport research experts have called on Highways England to extend the use of 'rumble strips' to its single carriageway roads to improve safety.
TRL, formerly the Transport Research Laboratory, said its latest research highlights the benefits of installing rumble strips – continuous line marking with ribs across the line at regular intervals - along the side of single carriageway roads to mitigate run-off-road (RoR) incidents
It said the finding in a new report presents a good opportunity for Highways England to bring single carriageway sections of the strategic road network up to the same safety standard as the dual carriageway sections.
As Highways has reported, Highways England's single carriageway roads have a higher casualty rate than the rest of its network and the government-owned company is making little progress against a target to improve roads, mainly single carriageways, that have a low rating for their inherent safety.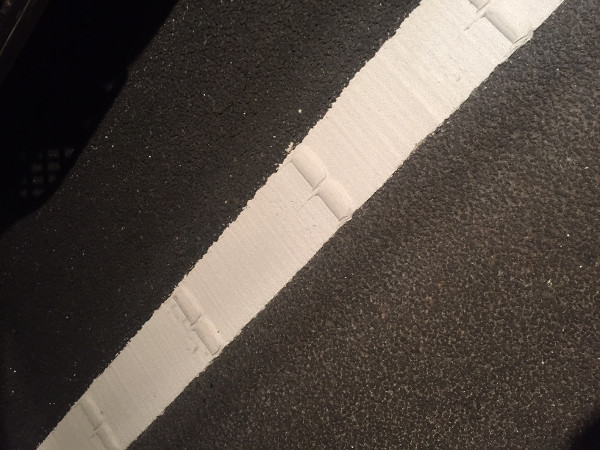 Weatherline Ribline edge of carriageway road marking from WJ Group
TRL said that rumble strips are seen internationally as one of the lower cost and easier to install road safety measures, which can achieve considerable incident reductions.
It said that in the UK they are placed primarily on the edge of dual carriageways while, many other countries also place rumble strips along the centre line of dual and single carriageways as well to mitigate head-on, side swipe and RoR incidents.
TRL added that new innovative rumble strip patterns, such as the sinusoidal design which produces less external noise, are increasingly being utilised in the USA and Europe for their higher benefits compared with traditional types.
It added that rumble strips may have some drawbacks, which need to be considered during site selection and placement design. These considerations and the international best practice in mitigating them are presented in detail in its report.
Highways England's head of road safety, Richard Leonard, said: 'Rumble strips are already in place on our motorways, dual carriageways and some single carriageways. We commissioned this research to better understand the benefits of installing them on all of our single carriageways and will now carefully consider the findings.'
Paul Aldridge WJ Group sustainability director, said: 'Raised profile edge markings are a vital low cost engineering road safety measure. There is no doubt that they have saved countless lives by warning drivers who have inadvertently strayed out of lane.'
Traffic Signs Manual Chapter 5 - Road Markings (2019) states that two types of rumble strip are specified, one for use on motorways diagram 1012.2 (S11-4-12) and one for all-purpose roads with a hard strip or hard shoulder.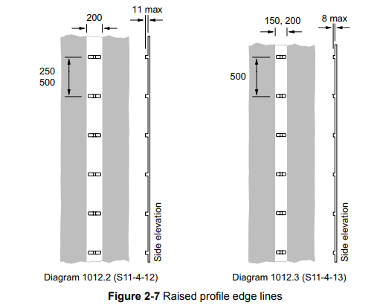 It details specifications for use and spacing for these including that the base marking must be no more than 6mm high. The upstand of the ribs above the base marking must not exceed 11mm for motorways and 8 mm for all purpose roads 1012.3 (S11-4-13).
Raised profile markings must not be used as part of any marking or in any circumstances other than as specified in section 2.6 the chapter states.