Ministers have agreed to pause new smart motorway schemes while government collects five year's worth of data from existing routes.
The halt on new schemes follows a Transport Select Committee enquiry into the controversial road types.
The Government has agreed to pause both all-lane running (ALR) schemes that have not started construction and the conversion of dynamic hard shoulder schemes to ALR. It will also revisit the case for controlled motorways.
In response to the Transport Select Committee's report, published in November, the Government will await five years of safety and economic data for every all-lane running scheme introduced before 2020.
ALR schemes that are already underway - the Department for Transport (DfT) said they were all more than 50% complete - will be finished. Schemes that have now been paused, including the M3 between junctions 9-14, will see improvements to the central reservation, i.e. the installation of concrete barriers.
The Government has also accepted a recommendation that the Office of Rail and Road carry out an independent evaluation of the effectiveness and operation of radar-based stopped vehicle detection technology, following concerns about the technology raised by Highways.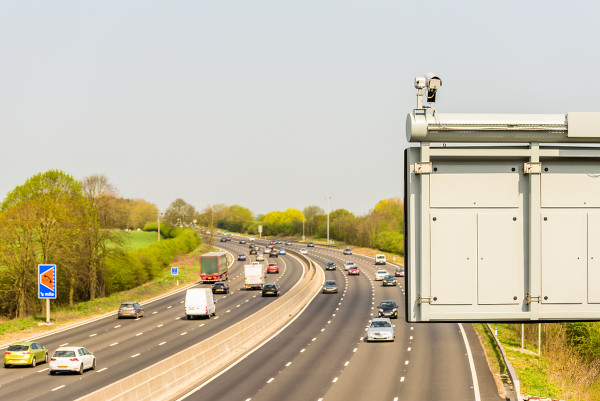 The DfT also said it agreed in principle that National Highways should retrofit emergency refuge areas (EAs) to existing ALR schemes to make them a maximum of 1.5km apart, decreasing to every 1km where physically possible.
It said it is committing £390m to an EA retrofit programme during the current roads period. 'This will see over 150 additional EAs being added to ALRs in operation and construction by 2025, with works expecting to start later in the year.'
The DfT said it also agrees in principle with a recommendation that it and National Highways should insert the emergency corridor manoeuvre into the Highway Code to help emergency services and traffic patrol officers to access incidents when traffic is congested, 'subject to the successful outcome of research, consultation, and feasibility trials'.
Transport secretary Grant Shapps said: 'I am grateful to the transport committee and to all those who provided evidence for its work. While our initial data shows that smart motorways are among the safest roads in the UK, it's crucial that we go further to ensure people feel safer using them.
'Pausing schemes yet to start construction and making multi-million-pound improvements to existing schemes will give drivers confidence and provide the data we need to inform our next steps.'
National Highways CEO Nick Harris said: 'We have listened to public concerns about smart motorways and we are fully committed to taking forward the additional measures the Transport Committee has recommended.'
Committee chair Huw Merriman MP said it is important that the time created by the pause is not just spent on evaluation but focused on making smart motorways safer and described the additional cash for EAs as a welcome statement of intent.
He said: 'This is the committee's second inquiry into smart motorways. Back in 2016, our concerns about safety were not addressed. Assurances were given and not delivered. This time, ministers have accepted all our key recommendations and we welcome today's response.
'By accepting our recommendation to pause the roll-out of Smart Motorways, the Government will have the weight of evidence to assist planning for future road building design.'
AA president Edmund King said: 'The AA has been a major critic of smart motorways in our campaign for over a decade to improve their safety. At last, we have a transport secretary who has made progress and taken a positive and pragmatic approach. He has today accepted many of the measures we have been calling for and our important demand that emergency refuge areas should be no more than three-quarters of a mile apart.
'We are pleased our call for better evaluation of the stopped vehicle detection technology has been accepted but still question why it wasn't fitted before schemes opened.
'The AA view remains that controlled motorways with a hard shoulder are the safest option and we are pleased that the business case for these will be examined.'
The RAC's head of roads policy, Nicholas Lyes, called the Government's response to the report a 'watershed decision' and an 'unqualified victory for drivers'.