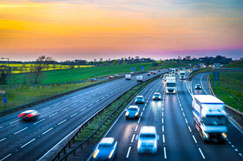 MPs 'must consider smart motorway revelations'
13/10/2021
A woman whose husband was killed on a smart motorway has called for a parliamentary inquiry to consider the findings of a newspaper investigation, which alleged serious failings in safety equipment.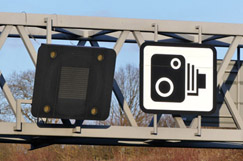 Mixed signals over motorway repairs
08/10/2021
National Highways has said it will fix faults with overhead gantry signals on a smart motorway section of the M62, which occurred more than a month ago, 'as soon as possible', but did not give a timescale.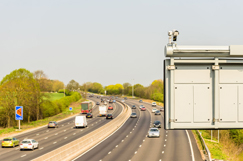 DfT keeps 'urgent' smart motorway probe findings to itself
07/10/2021
National Highways has provided the Department for Transport (DfT) with an 'initial update' on its investigation into allegations of serious safety failings on smart motorways but both organisations have refused to disclose the early findings.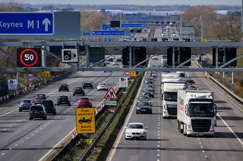 Viewpoint: Assumptions and predictions
01/10/2021
Former director at the Department for Transport and current director of the RAC Foundation, Steve Gooding, picks up on a recent Highways investigation into smart motorways to ask important questions about models, predictions and above all what we want.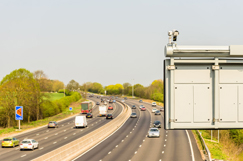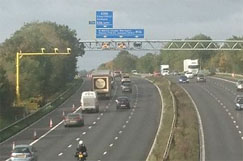 Smart motorway opening delayed for SVD
21/09/2021
The second phase of National Highways' £85m conversion of a stretch of the M56 to all lane running will get underway next month but the opening of the project will be delayed for the installation of stopped vehicle detection (SVD) technology.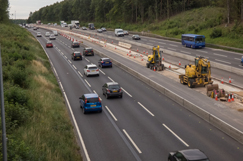 M1 smart motorway 'will ease congestion'
14/09/2021
National Highways is continuing work to convert a new section of the M1 to an all lane running smart motorway which will link to a section of smart motorway that has been found to have increased journey times.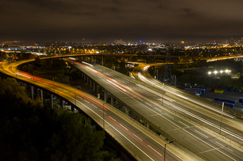 M6 link gets stopped vehicle CCTV monitoring
13/09/2021
National Highways is to provide a dedicated team of control centre operatives to monitor a stretch of smart motorway in the Midlands after concerns were raised over live lane breakdowns.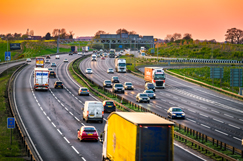 Injuries increase on smart motorway scheme
08/09/2021
A new report on a smart motorway section of the M1 has revealed that the absolute number of personal injury collisions rose during the last two years of the period studied to a level higher than the annual average before the scheme opened.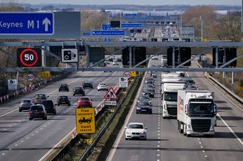 Delayed report gives smart motorway negative benefit cost ratio
07/09/2021
National Highways has been forced to release two key reports on smart motorways following a Freedom of Information request from Highways. These include a five-year post opening project evaluation that showed that a scheme on the M1 is on track to have negative journey time benefits of nearly a quarter of a billion pounds over 60 years rather than forecast benefits of nearly £1bn.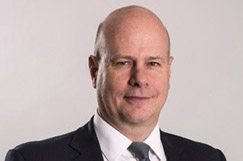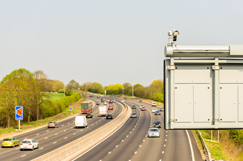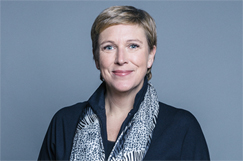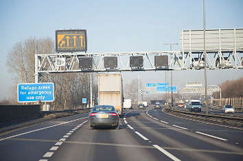 Smart motorways 'less safe to save costs'
21/06/2021
Highways England has been criticised for drawing a 'false equivalence' between different types of hazard on motorways in assessing the safety of different smart motorways.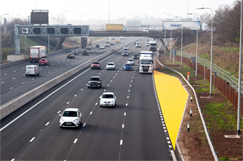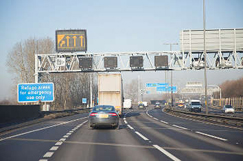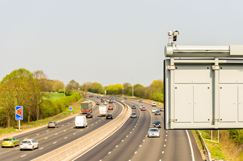 Highways England backtracks on SVD spacing
19/04/2021
Highways England has admitted that radar units used to detect stopped vehicles on smart motorways are too far apart, despite having previously placed an £18m order based on the existing spacing.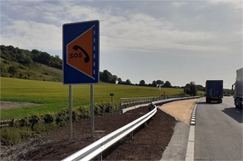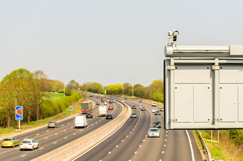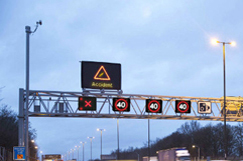 Highways England gets Red X for camera roll-out
04/03/2021
Only half of the cameras capable of enforcing violations of lane closures on smart motorways are fully operational, a year and a half after a change in the law made it possible for camera evidence to be used for prosecutions.