Grant Shapps MP has replaced Chris Grayling as secretary of state for transport in Boris Johnson's new cabinet.
Mr Grayling, who was highly unpopular with the travelling public, resigned on Wednesday evening. He became a laughing stock after the Brexit Ferries debacle but was already the subject of national fury after presiding over the rail timetable failure last summer.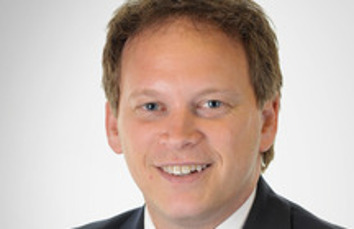 Mr Shapps, who was elected as Conservative MP for Welwyn Hatfield in 2005, was appointed vice chairman of the Conservative Party in 2005, before being made shadow housing minister in June 2007.
Following the 2010 election, he served as housing and local government minister in what was at the time the Department for Communities and Local Government.
In September 2012 he was appointed as co-chairman of the Conservative Party but was demoted from David Cameron's cabinet after the 2015 election. He was then minister of state at the Department for International Development between May and November 2015.
A brief statement on the Department for Transport website that 'In 1990, Grant founded PrintHouse Corporation, a design, print, website creation and marketing business in London' fails to do justice to his colourful business career.
Under the pseudonym Michael Green, he also ran the How To Corp company, which offered self-help guides that promised to help people become 'stinking rich'.
More recently, Mr Shapps was the self-appointed chair of the British Infrastructure Group of Parliamentarians (BIG), which 'brings together cross-party MPs and Peers dedicated to promoting better infrastructure across the United Kingdom'.
As its website concedes: 'There is no standing membership of BIG, rather Parliamentarians sign up to individual reports and their names are listed within each report.'
Despite, or maybe because of its limited membership, the BIG floated some controversial ideas about traffic management.
The We're Jammin' report published by Mr Shapps argues that councils 'are spending large sums of money installing and maintaining traffic equipment, like traffic lights and instructional signs, that are too often unnecessary and exacerbating congestion'.
It says: 'Removing many of these controls, particularly traffic lights, would go a long way to making road travel more efficient and better for the economy and saving individual motorists money.'
Robert Jenrick MP has been appointed secretary of state for housing, communities and local government following the resignation of James Brokenshire.
Cabinet in full
Prime Minister: Boris Johnson
Chancellor: Sajid Javid
Home secretary: Priti Patel
Foreign secretary: Dominic Raab
Brexit secretary: Stephen Barclay
Chancellor of the Duchy of Lancaster: Michael Gove
Defence secretary: Ben Wallace
International trade secretary: Liz Truss
Health and social care secretary: Matt Hancock
Environment secretary: Theresa Villiers
Education secretary: Gavin Williamson
Culture secretary: Nicky Morgan
Business secretary: Andrea Leadsom
Housing and communities secretary: Robert Jenrick
Work and pensions, women and equalities: Amber Rudd
Justice secretary: Robert Buckland
International development secretary: Alok Sharma
Transport secretary: Grant Shapps
Welsh secretary: Alun Cairns
Scottish secretary: Alister Jack
Northern Ireland secretary: Julian Smith
Leader of the Lords: Baroness Evans
Party chairman: James Cleverly