The Spending Review has allocated the Department for Transport (DfT) £1.7bn for local roads next year.
The commitment today ends the uncertainty local roads departments had faced, after being left with a financial cliff edge and no confirmation of the budget.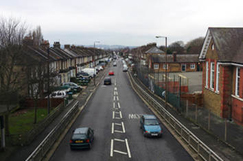 Highways England on the other hand enjoys a five year funding settlement, with capital funding scheduled at £3.8bn next year, then £4.4bn in 2022-2023, £4.8bn in 2023-2024 and £5bn in 2024-2025, totalling £18bn until the end of the second Road Investment Strategy.
The chancellor Rishi Sunak also announced a new 'levelling up' fund worth £4bn in England - and up to £0.8bn for Scotland, Wales and Northern Ireland under the Barnett Formula - with up to £600m available in 2021-22.
Local areas can bid for up to £20m from the fund, including for roads investment.
The Government will publish a prospectus and launch the first round of competitions in the New Year. The fund will be managed jointly between the Treasury, the Department for Transport and the communities department, MHLG.
'It will be open to all local areas in England and prioritise bids to drive growth and regeneration in places in need, those facing particular challenges, and areas that have received less government investment in recent years, ' Treasury officials said.
The chancellor said it would take 'a new, holistic place-based approach to local areas'.
'Projects must have real impact, must be delivered in this parliament and they must command local support including from their member of parliament. This is about funding the infrastructure of everyday life, a new bypass, upgraded railway stations, less traffic, new libraries, museums and galleries, better high streets,' he added.
Cllr Barry Lewis, economic growth spokesperson for the County Councils Network and leader of Derbyshire County Council, said county authorities should lead bids for the Levelling-Up Fund 'as they have the ability bring everyone round the table and commit significant sums of money to unlock the big infrastructure projects that will be game-changers for local areas'.
He added that the local roads cash, which brings forward planned pothole funding, was very welcome but 'should be distributed on the same per-mile basis as earlier tranches of this pot, so that left-behind towns and rural areas that have not benefitted from generous infrastructure funding in years gone by get a fair share of resources'.
Mr Sunak also confirmed funding for prime minister's 10 point plan for a 'green industrial revolution', which brings forward a ban on the sale of new petrol and diesel cars and vans to 2030 - hybrids can be sold until 2035.
Under the plan, £1.9bn will be invested in charging infrastructure and consumer incentives, including £950m to support the rollout of rapid electric vehicle (EV) charging hubs at every service station on England's motorways and major A-roads.
There will also be £582m for the Plug-in Car, Van, Taxi, and Motorcycle Grant until 2022-23, reducing the price of zero and ultra-low emission vehicles for consumers, and £275m to extend support for charge point installation at homes, workplaces and on-street locations.