At this year's annual conference of the Chartered Institution of Highways and Transportation, Highways England's executive director for strategy and planning, Elliot Shaw, gave a star turn. Dominic Browne caught up with him afterwards for a Q and A on some of the key issues he is facing.
Elliot Shaw has, just like the RAC Foundation, given Highways England's progress so far 'a solid B plus'. Some might say this is even a little hard on Highways England given the amount of development and progress they have had to make in the last few years since evolving out of the Highways Agency.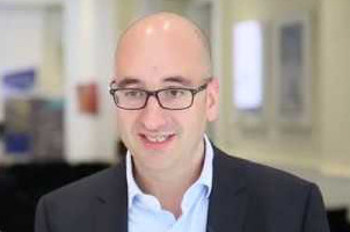 Mr Shaw detailed some of this transformation as he give the keynote speech at the conference, which was delivered with the, now customary, Highways England confidence and customer friendly approach.
'A key focus for us in Highways England has been about building our capability. I would say a lot of successes have already happened. There has been a ramp up in our major projects team, which is two or three times the size it was a couple of years ago if not more. We have a big operational excellence agenda focused on what our customers want. There has been a big step change in our economic analysis and value for money assessment. If we look at our delivery agenda we are broadly on track,' he told CIHT conference delegates.
'We have opened 19 schemes. We have started work on 15 more. I think we have had about 30 move from options to development this year, which is the key milestone in terms of their progress.'
There was no mention of the Road Investment Strategy (RIS) reprofiling, we saw last year in his speech; however there was an acceptance of the areas where there is room for improvement.
'There are some challenging areas. In particular we are not meeting the safety targets that we set. Our roads are continuing to get safer but they are not getting safer at the rate that we want them to. There is more work for us to do and more work with the industry at large to really make sure we are driving the safety agendas at the pace that we want to.
'Similarly we are just under our customer service target, which is quite frustrating and a lot of that is due to do road works. So when we look at our customer responses generally they are quite satisfied with things apart from road works. So again I think there is a big question for us about how we plan, manage and deliver our works and where that impacts. That challenge is only going to grow as our programme ramps up in the latter half of RIS 1 and RIS 2.'
Q and A
What are the main issues you face for the delivery of RIS 1 and the preparations for RIS 2?
For RIS 1, we are making good progress but it is not without risks and challenges. We need to be alert to those and work closely with the industry to make sure we are tackling any issues and driving things forward. So while there has been really good progress so far, it's important that we don't get complacent. We are very aware of the challenges when they come and are tackling those.
For RIS 2, I think there is a lot of opportunity. We published the Initial Report (see Highways edition Jan/Feb 2018), which sets out a good ambitious vision for the road network for the period and we have to continue the discussions with the Department for Transport to see which bits of that they have bought into and support and will include in their draft RIS 2. So I think there are lots of opportunities for us. It's going to be an important period over the next six months to a year or so, as we try and get clarity on exactly what the DfT's priorities are.
What is the process for designing the RIS 2?
The formal process is set out. Our initial report sets out our view of what we think the priorities should be. The DfT is going to publish a version on their draft vision in early summertime and in that draft vision it will set out their high level view of what they want to ask from us. We then respond to that with a draft strategic business plan. The Office of Rail and Road will then review that and say whether they think it is both efficient and deliverable and meets the needs of customers and the network. Then it is for the DfT to write the final RIS, which will give the detail on the money available and the priorities for government. Then we will write the details in our strategic business plan. So it is an iterative process.
So is it a negotiation between yourself and DfT?
There is a healthy discussion. I think all of us want to create a road network that is fit for the future and meets the needs of our customers. We set out our views of how we can do that and the department assesses that and provides its perspective as well. It is less a formal negotiation and a more a formal discussion and a continued evolution of our thinking. The Initial Report was a starting point in this. It's important that we continue to evolve our thinking on exactly how we achieve some of those goals we have set out.
What kind of Brexit analysis has Highways England done?
Through our Routes to Market programme, our commercial and procurement team is doing a lot of work on a number of issues through the supply chain.
What are you most excited about for RIS 2?
On RIS 2 we can really deliver a better road network for our customers. Part of the excitement is seeing the fruits of RIS 1. A lot of the schemes that we have been developing and progressing are going to be delivered in years one and two of RIS 2 and we will see a continued improvement on the road network so that is really exciting. Actually, if you ally that to a solid ongoing programme of work we will really be making a difference.
I think the technological change we are facing is fascinating when you look at that RIS 2 2020-2025 period. The Government is talking about autonomous vehicles by 2021. I think RIS 2 is really likely to be the sort of period where we are starting to see some of that technology have an impact. I think that raises lots of questions for us as an asset owner on how we respond to that.