The International Parking Community (IPC) has launched a new special interest group to focus on the specific interests of accredited service providers and announced it will be hosting a programme of webinars with members.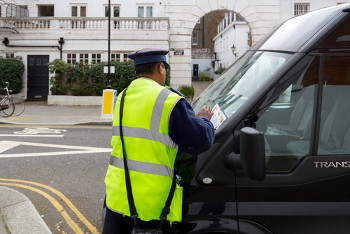 The special interest group will meet quarterly at the IPC's head office in Macclesfield, with arrangements also being made for virtual attendance. The first two group meetings have been arranged for 8 July and 2 December 2020.
The monthly webinars with IPC members are scheduled for the second Wednesday of every month for the next year, commencing on 15 July 2020.
All IPC members are invited to attend and each meeting will last an hour. Each agenda will include an update from the IPC on legislative developments and new IPC activities, and members will also have the opportunity to raise any questions of their own.
Will Hurley, chief executive of the IPC, said: 'With ongoing issues arising from the national lockdown coinciding with a degree of uncertainty in advance of new legislation, this is a challenging time for all corners of the parking industry.
'We're absolutely determined to make every effort to not only keep our members informed but also to listen to any thoughts and concerns they may have about the current economic environment and the regulatory changes on the horizon. And, we're taking full advantage of the progress and broader acceptance of online workplace discussion platforms to optimise attendance and involvement.
'Building on the success of our forums for local authorities and higher education service providers, the formation of a new Special Interest Group will provide a regular focal point for the specific interests and priorities of accredited service providers. This will provide our members in the legal and debt recovery professions with the perfect platform to air their thoughts, improve standards and drive new service initiatives.'
Any IPC member wishing to join the monthly webinars or the Accredited Service Providers Special Interest Group should contact the IPC's Fiona Macey – fiona@the ipc.info – for more information.