Peter Tom, founder and executive chairman of construction materials firm Breedon Group, has stepped down with immediate effect, while selling his £16m stake in the company.
Amit Bhatia, deputy chairman since April 2018, has been appointed non-executive chairman, effective immediately. The firm said that Mr Tom (pictured) 'has decided the time is right for him to hand over to his successor'.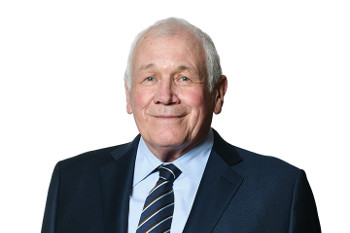 Separately, Breedon announced that Mr Tom had informed it of his intention to sell approximately 22 million shares in the issued share capital held on his behalf, representing 1.3% of the issued share capital.
Abicad Holding Limited, where Mr Bhatia is a representative director and which currently own 17.78%, said it would buy a minimum of 10 million of the sale shares at 72 pence per share and that it would be willing to purchase up to 22 million sale shares at the same price. This would value Mr Tom's holding at £15.8m.
Breedon said that while it is not a party to the sale, it 'reflects the Board's desire to continue to broaden Breedon's share register in support of its ongoing growth strategy and Abicad's willingness to purchase the Sale Shares reinforces its long-term commitment to the Group'.
Mr Tom said: 'I am delighted that the Board has chosen Amit as my successor. With many years of relevant commercial and Board experience, I am confident that he will successfully lead Breedon's Board to deliver further sustainable value for our stakeholders, as the Group continues to develop and grow.'
Breedon said Mr Bhatia has valuable experience in the heavy building materials industry and significant financial expertise. He created Hope Construction Materials and served as its executive chairman for over three years until it was acquired by Breedon in August 2016.
Mr Bhatia said: 'It is a huge privilege to be asked to lead the Board of Breedon. I joined the company three years ago through its transformational acquisition of Hope and I am more excited than ever to be playing my part in the Group's ongoing development.
'Peter was one of the principal architects of the Group. He helped conceive a highly successful growth strategy and leaves behind a world-class management team under Pat Ward's leadership.'
Breedon recently won a place on a four-year Highways England framework for resurfacing works that could be worth up to £3.3bn.
Last year it announced an agreement to acquire Belfast-based construction materials business Lagan Group for £455m.