Anthony Smith (pictured), chief executive of the independent watchdog Transport Focus, discusses how to ensure the user voice shapes long-term roads investment.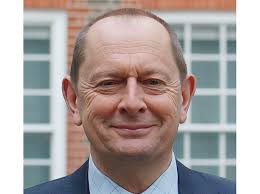 As the country and economy gets back on the move again, England's motorways and major 'A' roads more than ever need to be fit for purpose. The Government published the second Road Investment Strategy (RIS2) just before lockdown, but with user priorities centre-stage it is all the more relevant now.
Transport Focus, the independent watchdog, has played a key role in shaping RIS 2, and going forward we will scrutinise and challenge Highways England to deliver what is now promised to users of its roads.
Our work on behalf of transport users is always founded on evidence. In preparation for RIS2, we distilled the findings of our research on road user preferences into nine priority areas:
enhanced safety
journey time
improved surface quality
signage and lighting
better information
improved roadside facilities
better integration of Highways England's roads with other roads
supporting bus and coach services
improved provision for cyclists, pedestrians and equestrians and
future-proofing new investment.
The Government's vision for the future of Highways England's roads is now explicitly guided by these priorities.
Working jointly with the Office of Rail and Road (ORR) as highways monitor, we advised the Department for Transport and Highways England on what aspects of network performance users want to see measured. And we put in place the new Strategic Roads User Survey (SRUS), the first robust, comprehensive picture of road user experience.
The way that Government has now allocated the £27.4bn committed for motorways and major 'A' roads over the next five years reflects the priorities we identified. While the major enhancements planned are clearly essential to future-proof the network, almost half the total is reserved for operations, maintenance and renewals – the broad spread of more day-to-day activity that makes most difference to users in the shorter-term.
The first priority of RIS 2 is to fix the strategic roads we have today. We are pleased to see some funding specially designated to boost user safety and to support more sustainable usage of a strategic road network that is better integrated with other transport networks.
We stressed the need for Highways England to engage with, and deliver for, key sectors such as freight. Alongside SRUS, we have piloted surveys focused on the satisfaction of logistics and coach managers, and of cyclists and pedestrians, and will get these up and running as soon as possible.
Transport Focus has played a key role in ensuring that RIS 2 is about investment with a purpose – which means having a carefully drawn performance specification in place. The set of agreed outcomes that Highways England has to deliver is now heavily weighted to what matters to users. New metrics will track progress on key aspects such as disaggregated delay, journey time reliability, and accuracy of advance information about road closures for roadworks.
A new measure of ride quality that reflects users' experience of the network will focus attention on what we found to be their top priority for improvement. We will work closely with Highways England to finesse the metrics being deployed to complete the task of aligning them with what users expect and understand.We are particularly pleased that our SRUS satisfaction measure is now central to the specification. Our Data Hub www.transportfocus.org.uk/data-hub gives everyone access to the rich evidence base fed by user responses, including at the level of an individual road.
In the May issue of Highways, Adam Spencer-Bickle from the ORR outlined the new monitoring framework being put in place for RIS2. Transport Focus will be a prominent player in that, feeding in evidence from our range of surveys and advising on responses to Highways England's performance against agreed trajectories.
We will continue to probe the user dimension of key aspects of how Highways England's network operates, with new research set to be published this summer on users' perceptions of smart motorways and on the effectiveness of park and ride. Highways England is clearly committed to improving the user experience all-round and will seek to agree action plans to follow up all recommendations from our investigations.
The start of RIS also marks the launch of the National Roads Fund, channelling the receipts from Vehicle Excise Duty in England to provide funding for Highways England's roads.
Sitting alongside the drive to support walking and cycling for the shorter journeys, this is a strong signal of Government's ambition for greater customer service and responsiveness to users.
While there is a demanding programme of work ahead for Highways England to deliver, the remit from Government is now clear. Transport Focus has been influential in ensuring that the new RIS serves all users well, now and into the future.